Ad Blocker Detected
Our website is made possible by displaying online advertisements to our visitors. Please consider supporting us by disabling your ad blocker.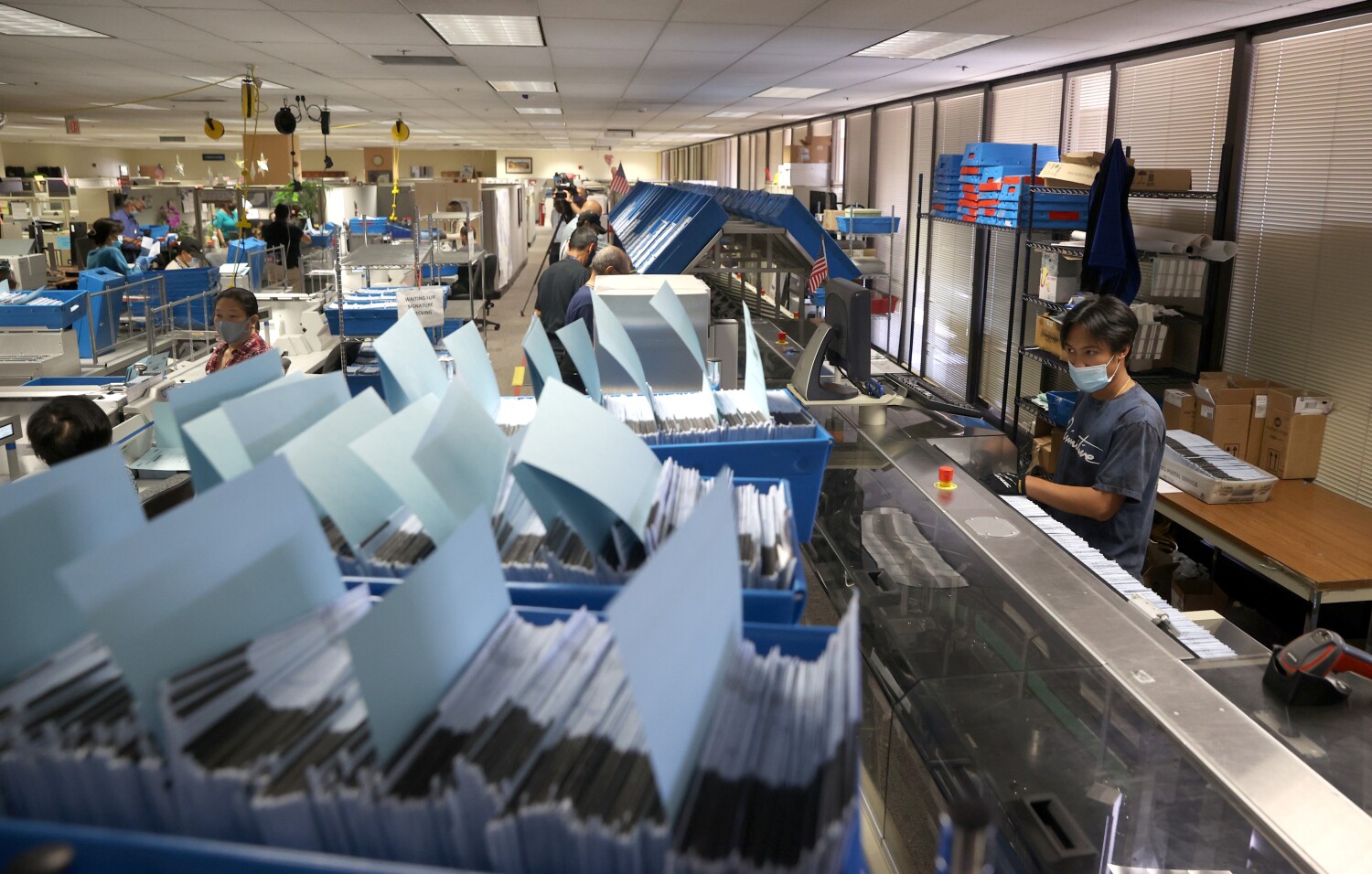 Voters will decide on Sept. 14 whether California Gov. Gavin Newsom will be recalled. Polls are open from 7 a.m. to 8 p.m.
The Times wants to hear about your experience voting in-person at an L.A. County vote center. Share your thoughts in the form below.
window.fbAsyncInit = function() { FB.init({
appId : '134435029966155',
xfbml : true, version : 'v2.9' }); };
(function(d, s, id){ var js, fjs = d.getElementsByTagName(s)[0]; if (d.getElementById(id)) {return;} js = d.createElement(s); js.id = id; js.src = "https://connect.facebook.net/en_US/sdk.js"; fjs.parentNode.insertBefore(js, fjs); }(document, 'script', 'facebook-jssdk'));
Source link
#California #recall #election #voting #problems