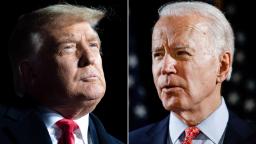 The margin in the vote count between presidential candidates is substantial enough that it is "highly unlikely" there will be a legal challenge against absentee ballots received after 8:00 p.m. Tuesday night, the Minnesota secretary of state said.
During a Wednesday press conference, Secretary of State Steve Simon said that about 240,000 requested absentee ballots haven't been received, but that number is most likely inflated. This number could include those who requested a mail ballot but decided to vote in-person, or requested one and didn't vote at all. 
Right now, Biden is leading by approximately 230,000 votes in Minnesota, and the remaining absentee pile would be unlikely to dramatically change his vote count, Simon said. He also noted that there is no new litigation filed against his office as of this morning. 
Some background: The absentee ballots that haven't been received previously played a crucial role since a federal appeals court ruled last week that any ballots received after 8:00 p.m. on election night must be segregated.
As of now, the late ballots will be segregated but included in the total vote count. The Secretary of State's office would only remove them completely if there was a legal challenge against them, according to Simon. 
Source link
#Live #election #results #news #TrumpBiden #presidential #race