The tech support scam begins with what appears to be a helping hand in resolving a technical issue. The criminals will send a message by phone, email or text to convince you that you need help.
With so many new scams and computer schemes, it's hard to feel safe. One type of scam to watch out for are "tech support scams". These scams use the excuse that your computer needs technical assistance to lure you into a trap.
Some even try to charge you to fix a non-existent problem, while others use your supposed need for tech support to gain access to your device and install malware to obtain your personal information.
Now, complete peace of mind from scammers may be unattainable, but here are some ways to put some of your worries aside and protect yourself from tech support scams.
How do tech support scams work?
Tech support scams can appear in many ways. Below are some of the most common ways tech support scammers can try to attack you and your devices.
Scams by pop-up browsers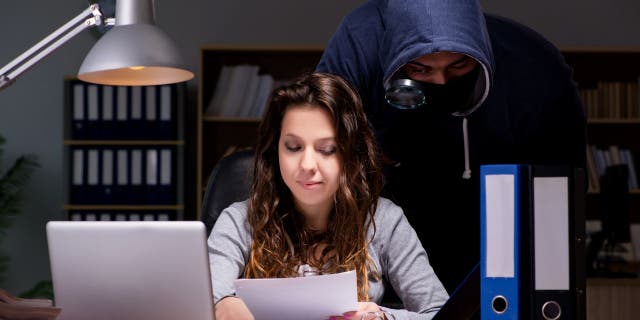 CLICK TO GET KURT'S FREE CYBERGUY NEWSLETTER WITH SECURITY ALERTS, QUICK TIPS, TECHNICAL ADVICE AND EASY FEEDBACK TO MAKE YOU SMARTER
Pop-up browsers are one of the most common tech support scams. These scams often appear randomly on your device while using a web browser or app. These pop-ups will display messages asking you to take action and work with technical support to resolve an issue that does not exist. These messages appear in the hope that you think you need technical support and click on the link or call the number they provided to get full access to your device.
Phone scams
Fraudulent calls can arrive on your phone with someone claiming to be a support representative from a tech company. These crooks know well and will try to convince you that your device has some problem with the hope of accessing and installing harmful software. Please note that large companies will not contact customers uninvited. These calls will come from scammers.
Email scams
Tech support scammers will send emails with fake error messages asking you to click links, call a number, or update and install software to fix a problem with your device. This type of scammer hopes you won't notice and believe that this is the main tech company they are impersonating to gain access to your device or personal information.
For more of my tech tips and security alerts, subscribe to my free CyberGuy Report newsletter by heading to Cyberguy.com/Newsletter.
How can I protect myself from tech support scams?
If scammers request access or information
GOOGLE SECURITY CHECK: 60 SECONDS TO ELIMINATE SNOOPS AND HACKERS
Never give remote access to your device to repair it. Only do this if you know they are a legitimate representative of the company you asked for help.
Do not pay or give payment information in exchange for technical support. Tech companies won't call you and ask for payment to fix your device.
If scammers call your phone
If you answer the phone and it's a tech support scam, hang up immediately and block the number.
If you receive a call from an unknown phone number, do not answer. If the person leaves a voicemail, delete it.
Pay attention to the phone number. Scammers will use fake numbers to get you to answer the phone.
If scammers email you
If you receive a tech support scam email, report it as spam and delete it.
If you open the scam email, do not click on any of the links or pages and delete it immediately.
Be on the lookout for messages with grammatical or spelling errors or from unknown email addresses.
What should I do if I have provided personal information to a scammer?
First of all, don't be the least bit embarrassed because this could have happened to anyone. And the worst thing you can do is stay silent, because you can help prevent this from happening to others.
HOW HACKERS CAN HACK YOUR TRAVEL REWARDS PROGRAMS AND USE YOUR MILES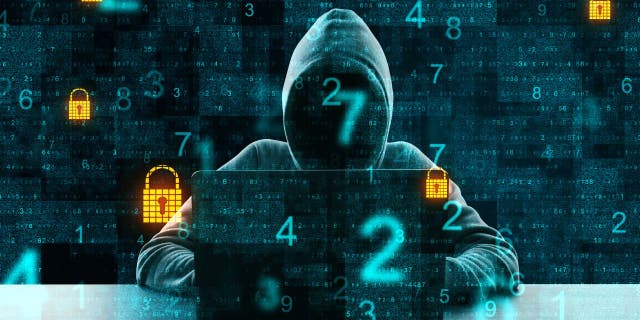 Stop all communication: Immediately cease all contact with the scammer. Do not engage further or respond to any messages or calls from them.
Report the scam: Report the incident to your local law enforcement agency or your country's cybercrime unit. Provide them with all the information you have about the scammer and the communication you had with them.
Notify your bank and credit card companies: If you have shared financial information, contact your bank and credit card companies immediately. Inform them of the potential scam and ask them for advice on how to secure your accounts.
Change passwords: Change all passwords for your online accounts, especially those related to sensitive information or financial accounts. Use strong and unique passwords for each account.
Check out my best expert-reviewed password managers of 2023 by visiting Cyberguy.com/Passwords.
Enable two-factor authentication (2FA): Whenever possible, enable two-factor authentication on your accounts. This adds an extra layer of security and makes it harder for scammers to gain access to your accounts.
Monitor your accounts: Keep a close eye on your bank accounts, credit cards, and other financial accounts for suspicious activity. Immediately report any unauthorized transactions.
DON'T BE DECEIVED BY SCAMPERS' FALSE PROMISES TO HALF YOUR CABLE BILL
Notify the credit bureaus: Consider contacting credit reporting agencies and placing a fraud alert on your credit file. This can help prevent the scammer from opening new accounts in your name.
Be careful with future communications: Be vigilant with any future communication from unknown sources. Scammers may try to target you again using different tactics.
Have good antivirus software on all your devices: The best way to protect yourself from having your data breached by these tech support scammers is to have antivirus protection installed on all your devices. This will prevent you from clicking on potentially malicious links that may install malware on your devices, giving hackers access to your personal information.
Check out my expert opinion on the best virus protection for your Windows, Mac, Android and iOS devices by heading to Cyberguy.com/LockUpYourTech.
BEWARE – THIS DREAM JOB OFFER COULD IN REALITY BE A MALWARE SCAM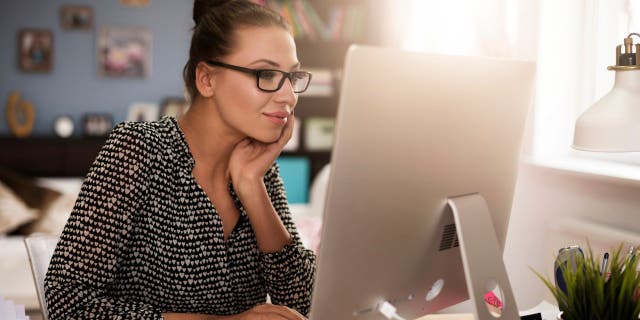 Use impersonation protection: If a scammer has gotten hold of your personal information, you might want to consider a service that will walk you through every step of the reporting and recovery process. Identity theft protection companies may monitor personal information such as your title deed, social security number (SSN), phone number and email address and alert you if it is sold on the dark web or used to open an account. They can also help you freeze your bank and credit card accounts to prevent unauthorized use by criminals.
One of the benefits of using certain services is that they may include identity theft insurance from up to $1 million to cover losses and legal costs and a white glove fraud resolution team where a US-Based Case Manager Helps You Recover Losses.
Check out my tips and top picks for protecting yourself against identity theft by visiting Cyberguy.com/IdentityTheft.
Kurt's main takeaways
In today's digital world, protecting yourself against tech support scams and identity theft is crucial. Always be suspicious of unsolicited calls or emails claiming to offer technical support. Avoid providing personal information or granting remote access to strangers. Invest in good antivirus software to protect your devices against malware and potential threats. Consider subscribing to an identity theft protection service to monitor and secure your sensitive information. By staying vigilant and taking preventive measures, you can significantly reduce the risk of falling victim to cybercriminals.
CLICK HERE TO GET THE FOX NEWS APP
What steps have you taken to protect yourself from tech support scams? Have you ever encountered suspicious pop-ups, emails or phone calls that could have been related to such scams? If so, how did you handle it? Let us know by writing to us at Cyberguy.com/Contact.
For more of my tech tips and security alerts, subscribe to my free CyberGuy Report newsletter by heading to Cyberguy.com/Newsletter.
Copyright 2023 CyberGuy.com. All rights reserved.