A new Monmouth University poll released Thursday found a huge gap in voters' level of concern about President Biden's advancing age compared to that of former President Donald Trump.
According to the poll, 76% of voters agreed that Biden, 80, was "too old" to serve another term, compared to just 48% who said the same of Trump, 77, despite an age difference of only three and a half years. years.
Of the 76% who said Biden was "too old," 55% strongly agreed, compared to just 26% of the 48% who said the same about Trump.
SUPPORT FOR BIDEN IN BORDER REGION CREAMS AS CRISIS BENEFITS ILLEGALS OVER AMERICANS: MAYRA FLORES OF TEXAS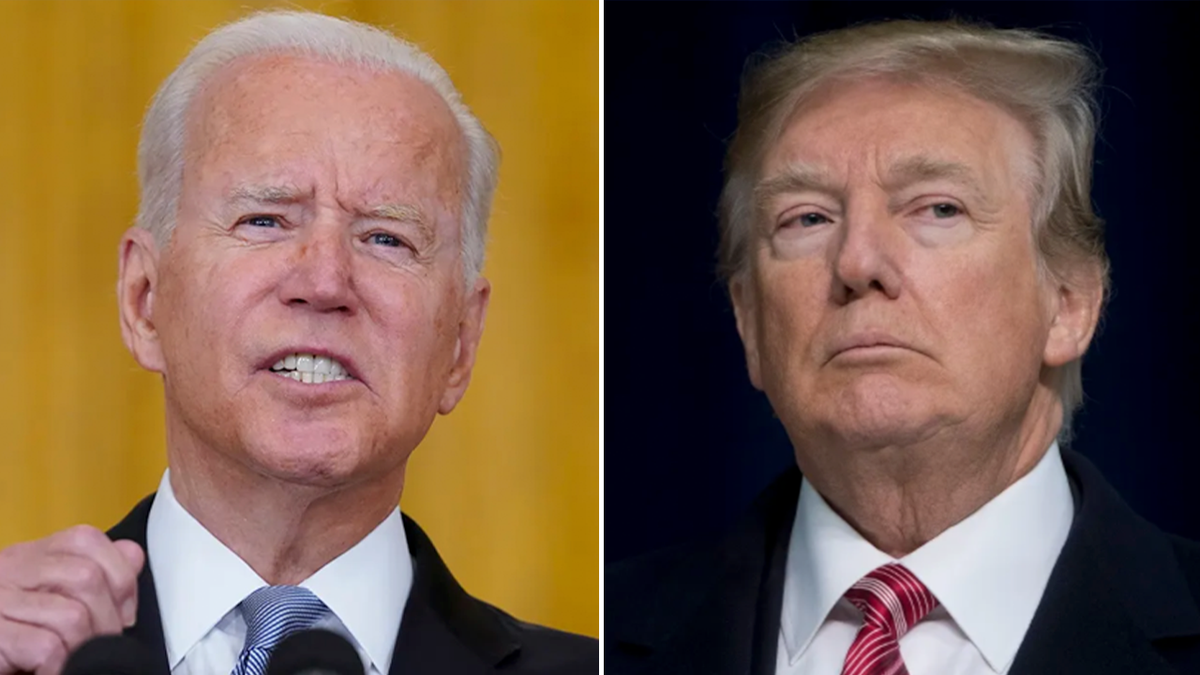 Trump also edged out Biden in voters' enthusiasm for their candidacy, with 56% of voters saying they were either enthusiastic or very enthusiastic about him becoming the Republican presidential nominee. Only 46% of voters said the same about the prospect of Biden becoming the Democratic nominee.
Looking only at independent voters, 35% were enthusiastic about a Trump candidacy, compared to just 19% for a Biden candidacy.
In a hypothetical 2024 matchup, 43% of voters said they would definitely or probably vote for Trump, while 42% said they would definitely or probably vote for Biden. 57% said they would definitely or probably not vote for Biden, and 56% said they would definitely or probably not vote for Trump.
FORMER DEMOCRAT OFFERS ADVICE TO UNDER FIRE TEXAS MAYOR ON DITCHING DEM TO JOIN GOP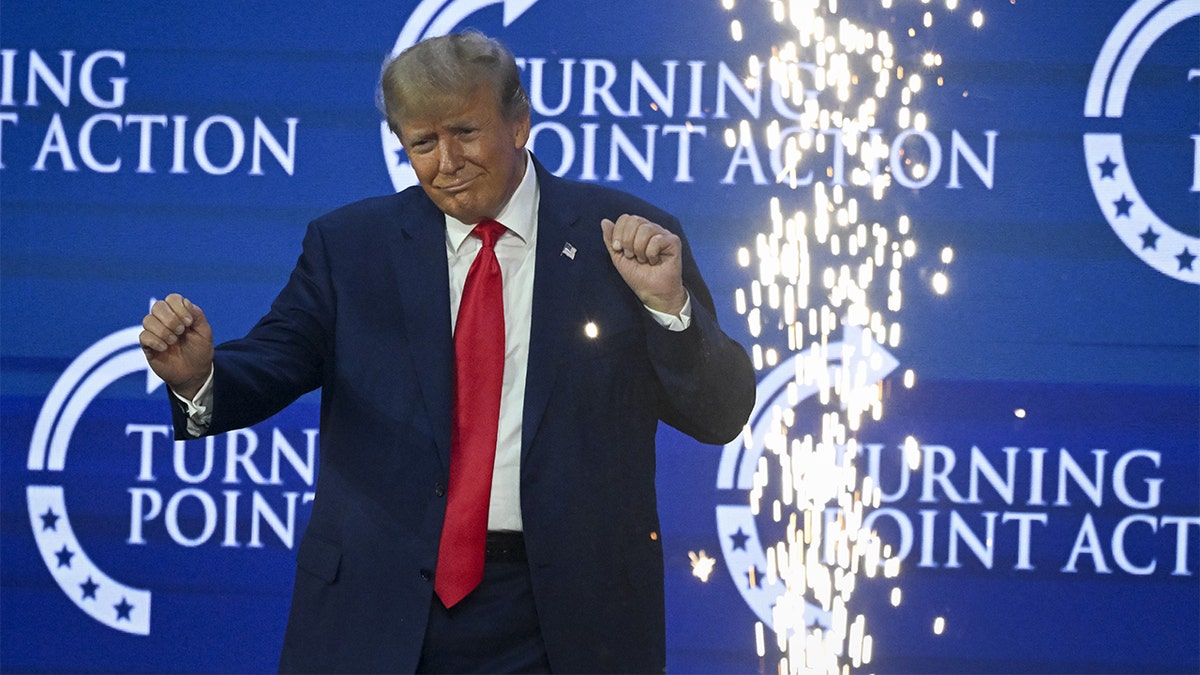 Biden's 42% support was down from the 47% found by a Monmouth poll in July, and Trump's 43% was an increase from 40% in the same poll that month.
According to the poll, support for Biden among Black, Latino and Asian voters declined significantly from the July poll, falling from 63% to 47%. Trump, however, rose from 23% in July to 33%.
Biden came in narrowly ahead in favorability, with 41% of voters considering him very or somewhat favorable, compared to just 38% for Trump. 59% said they viewed Biden as very or somewhat unfavorable, compared to 62% for Trump.
LEGISLATOR DEMANDS ANSWERS AFTER BIDEN OFFICIAL INVOLVED IN IRANIAN INFLUENCE PLAN: "INCREDIBLE"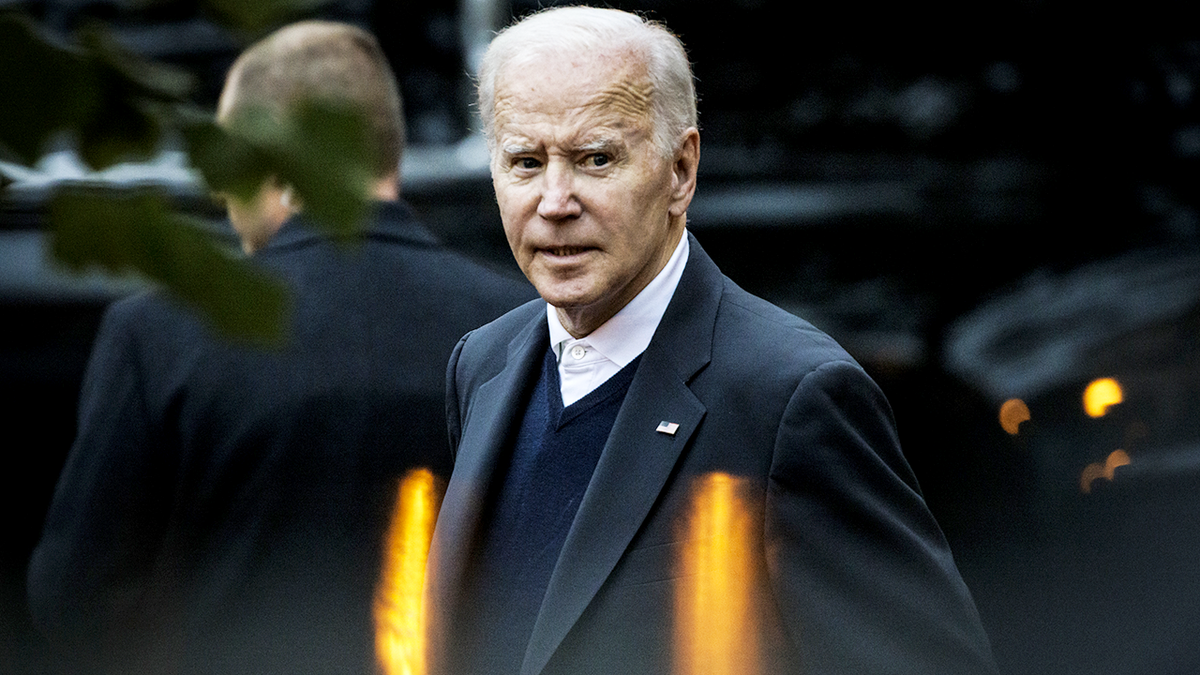 When it comes to Trump's ongoing legal issues regarding his response to the 2020 presidential election, 46% of voters said he committed a crime. Just 22% said Trump did something wrong but did not commit a crime, while 29% said he did nothing wrong.
During the House impeachment inquiry into President Biden, 34% said Biden should be impeached, 16% said Biden may have violated his oath of office but should not be impeached, and 43% said Biden did not violate his oath of office.
Just 15% said they had "a lot" of confidence in the House to conduct a fair investigation of Biden, 33% said "a little," and 50% said not at all.
CLICK HERE TO GET THE FOX NEWS APP
Regarding Hunter Biden's legal issues, 27% said they made it less likely they would support Biden for president, but 72% said they would have no impact on their voting decision.