NBC's "Meet the Press" panel on Sunday criticized President Biden for his administration's "Bidenomics" push, refusal to comment on surveys of his son and low poll numbers.
Lanhee Chen, a fellow at the Hoover Institution, said he was "confused" about the "Bidenomics" push.
"You're trying to convince people of something, you're trying to convince people that their own impressions of the economy are wrong," Chen said. "And so if you look at, for example, what Hispanic and black voters think about the economy, they'll tell you it stinks."
"Now they can keep saying, 'but we have the CHIPS law, but we have the IRA', at the end of the day you can't convince someone of how they feel, how they feel about the economy is wrong," he continued. "And that's what this election is going to come down to. And I understand that they're trying to present a proactive message, but at the end of the day, it's very difficult, I think, to do that when people feel , they just feel different."
JAKE TAPPER ADMITS 'TRUMP WAS RIGHT', 'BIDEN WAS WRONG' ABOUT HUNTER IN 2020 PRESIDENTIAL DEBATE
NBC host Chuck Todd later said during the discussion that issues plaguing the president, such as investigations into his son and the economy, have taken their toll on him.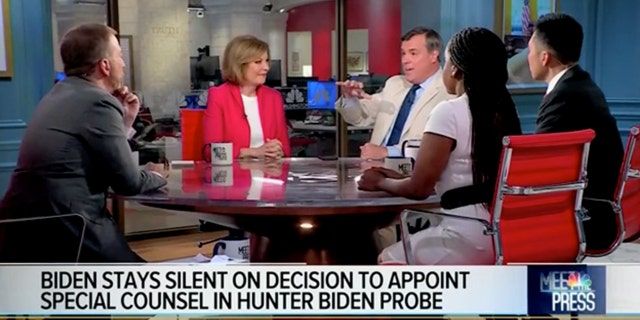 "This stuff hurt him a lot. Biden, just before the 2020 election, he was on the right side, which in our polarized politics is pretty amazing. But look, Trump and Rudy Giuliani started this campaign to try to tarnish Biden, to try to make him the Clinton name with the Ukrainian business obsession with Hunter, and it worked. His numbers look more like Hillary Clinton at 16 than Biden at 20," Todd said, noting that didn't look good for The President.
The Boston Globe's Kimberly Atkins Stohr slammed the president for refusing to comment on an ongoing investigation into his son, Hunter Biden.
"It leaves a huge void, and look, it's not just that he can talk about the justice system as president," she said. "I know the people around him are very nervous about him doing this. He has to."
"He's also a presidential candidate, and he has to admit that one of the most glaring differences between Republicans and him is that he stands up for the rule of law, he stands up for the justice system and with his son in the middle, it's a perfect opportunity to say, listen, I love my son, but I also trust the justice system and I know that in the end the right outcome will come and all Americans should have the same faith in this system. He keeps missing that opportunity," she added.
USA Today's Susan Page also said the president's stance on Hunter was not "sustainable."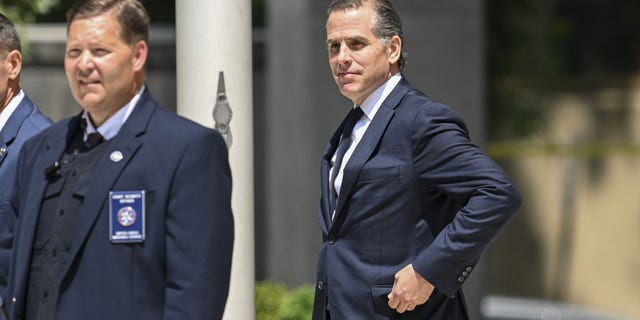 HUNTER BIDEN'S LAWYER SPECIAL APPOINTMENT CALLED 'DEBACLE' FOR BIDEN'S JUSTICE DEPARTMENT
"His son will probably be put on trial. There is every chance that he will be put on trial during this campaign and we understand that Joe Biden loves his son very much and he has to say something that Governor Walz said, which by the way was very effective in saying that if Hunter Biden broke the law, he should be held accountable and that's what an American president should be saying," Page said.
Politico's Jonathan Martin also had harsh words for Biden, laying out three issues the president hasn't figured out how to fix.
"Biden staff can even talk to the president about the issue because they don't want to raise a sensitive topic with the president. They have a challenge. Chuck, I think Biden basically has three issues that he's not One is obviously the questions about Hunter Biden, his son and the other is what to say about the Donald Trump investigations and the third is about his age.Those are three issues that cloud his campaign of re-election," Martin said. .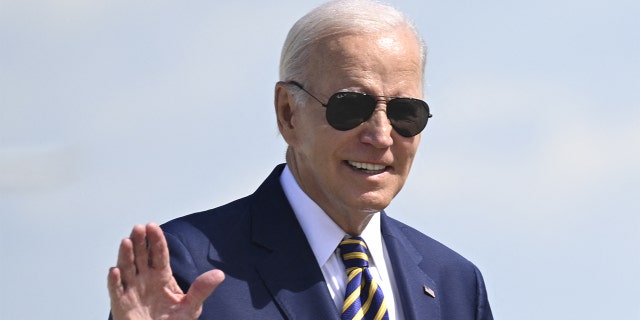 CLICK HERE TO GET THE FOX NEWS APP
He also questioned whether Biden was the "riskiest play" as a Democratic nominee.
"They're rallying around Joe Biden partly because they think it's the safe game, it's three yards in a cloud of dust to use a seasonal metaphor, Chuck, and if that was the option riskier? You showed the numbers right there. The Democratic Party thinks Biden is the safe game. Just hope for the best and we'll go through the next 14 months and I'm not so sure that's all," he said. -he declares.
For more culture, media, education, opinion and channel coverage, visit foxnews.com/media