The hosts of Fox News Channel's "Outnumbered" have lambasted the mainstream media for trying to urge society to return to masking to prevent the spread of COVID-19.
Although the pandemic is considered over and the US government ended the public health emergency surrounding it earlier this year, several major media outlets have carried stories suggesting that masking may be necessary as people COVID-19 cases are on the rise.
In recent days, MSNBC aired a segment on masking children to prevent the spread of the virus at the start of the new school year, PBS had one on wearing masks in crowded areas to prevent the spread, and CBS Mornings has warned of the "Summer COVID Spike" that can happen because people let "their guard down" and forget to mask up.
NEW REPORT REVEALS HOW THE CDC CAN BE READY FOR THE NEXT PANDEMIC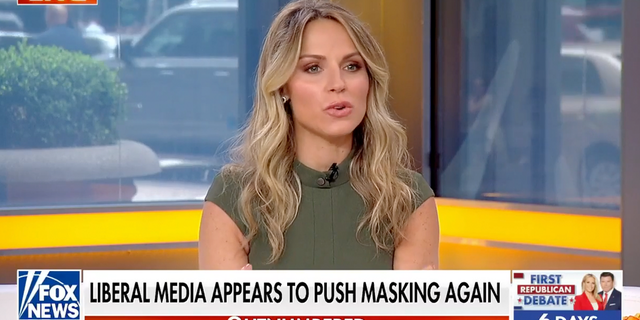 After airing a reel of the fearmongering COVID reports, "Outnumbered" host Dagen McDowell simply refuted the media concern.
"No. It won't happen. Never again," she said.
Fox News contributor Dr. Nicole Saphier followed McDowell, explaining that masks should only be necessary when people are around "immunocompromised" people.
The doctor told the panel: "Anyone who is immunocompromised, or if you work with immunocompromised people, these are the people in the appropriate settings. [that] should consider wearing a high quality mask, such as an N-95, not a single layer of cloth or a surgical mask. »
"These don't actually work like we've seen in many, many studies," Saphier said, adding, "But to actually say, you know, to wear masks around the house again and just be in public spaces, we must pass."
The doctor explained that "the reason why you have an increase in the number of cases at the moment is not because you did something wrong, it is because in recent years we have seen an increase in the number of cases. number of cases in the winter, and we're also seeing one in the late summer. It's just a normal cycle of this respiratory virus."
UTAH MAN CHARGED WITH SELLING UNPROVEN COVID-19 TREATMENT IN 2020, BEHIND BARS AFTER 3 YEARS OF FUGITIVE HUNTING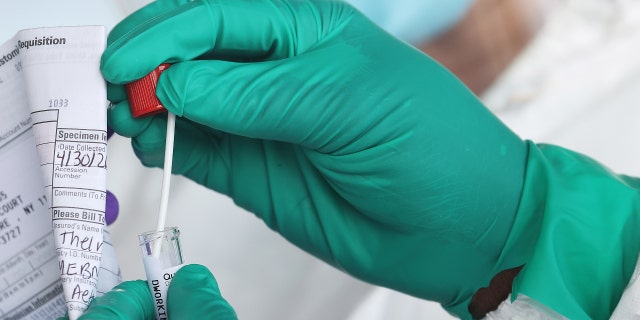 She claimed that "people just need to accept that this is what's going on."
Saphier concluded: "At the end of the day, COVID isn't what it was three years ago and we have to move on with that. That doesn't mean you have to quarantine yourself, it's is just that if you're sick, stay home."
McDowell again slammed media for calling for the masking, saying, "When I hear these people on TV, I say 'La la la la'. I don't listen to them."
Fellow panelists, including author and Fox News contributor Raymond Arroyo, asked why individuals are still using masks in public.
Arroyo mentioned seeing a woman on a plane wearing a mask she "pulled out of her purse" that "looked like she was about five years old," and mentioned how she dragged it around to talk and drink .
"What's the point?" Arroyo asked.
Speaking to Saphier, he later added: "I think we have to – as you said – get over it and realize that COVID today is very different from what it was a year ago. a few years."
CLICK HERE TO GET THE FOX NEWS APP
For more culture, media, education, opinion and channel coverage, visit foxnews.com/media