Kyle Larson became the first driver to earn a spot in the NASCAR Championship Four on Sunday, holding off Christopher Bell and Kyle Busch for victory at Las Vegas Motor Speedway.
Larson survived an early slide that nearly put him against the wall. But he beat playoff contender Bell and crossed the finish line in first place. He led 133 of 267 laps and won stages 1 and 2.
CLICK HERE FOR MORE SPORTS COVERAGE ON FOXNEWS.COM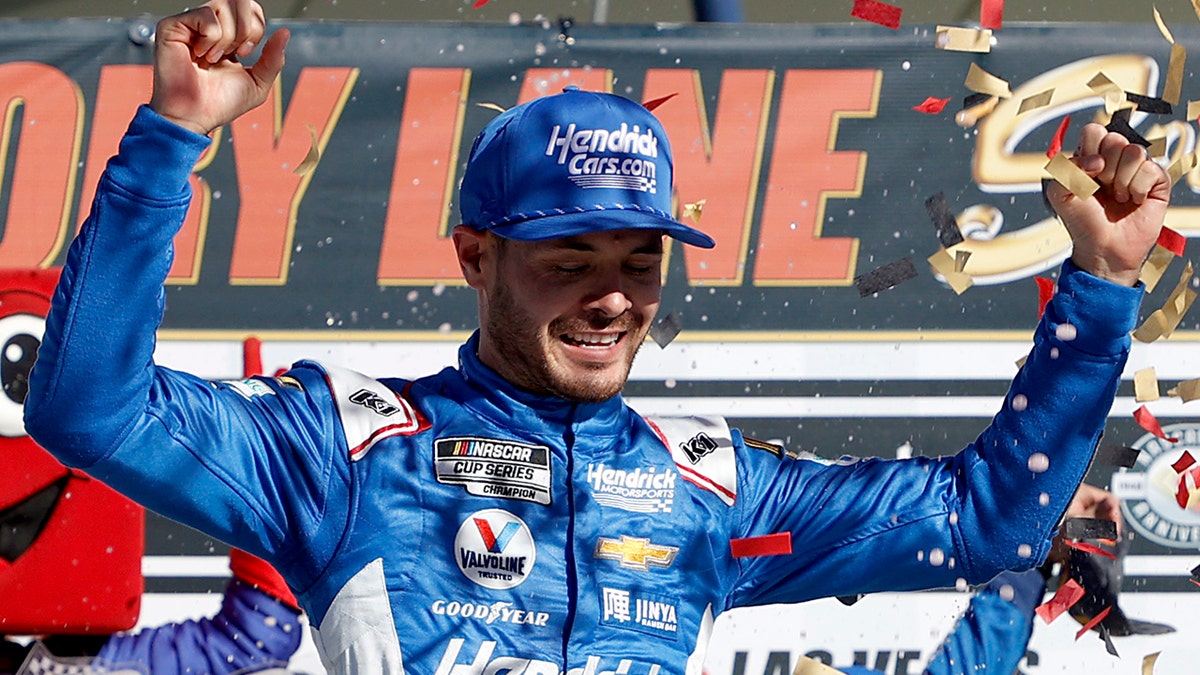 "I'm glad we don't have to sweat in these next two races," Larson said.
The race turned in Larson's favor when he beat Bell and the rest of the leaders out of the pits with 57 laps remaining. Bell was catching up in the closing stages of the race, but was unable to get around the number 5 in the front straight. He beat Bell by 0.082 seconds.
"I could see it coming in my mirror, for sure," Larson said of Bell. "Luckily, Christopher always led me flawlessly. It could have gotten crazy when I got to the start/finish line."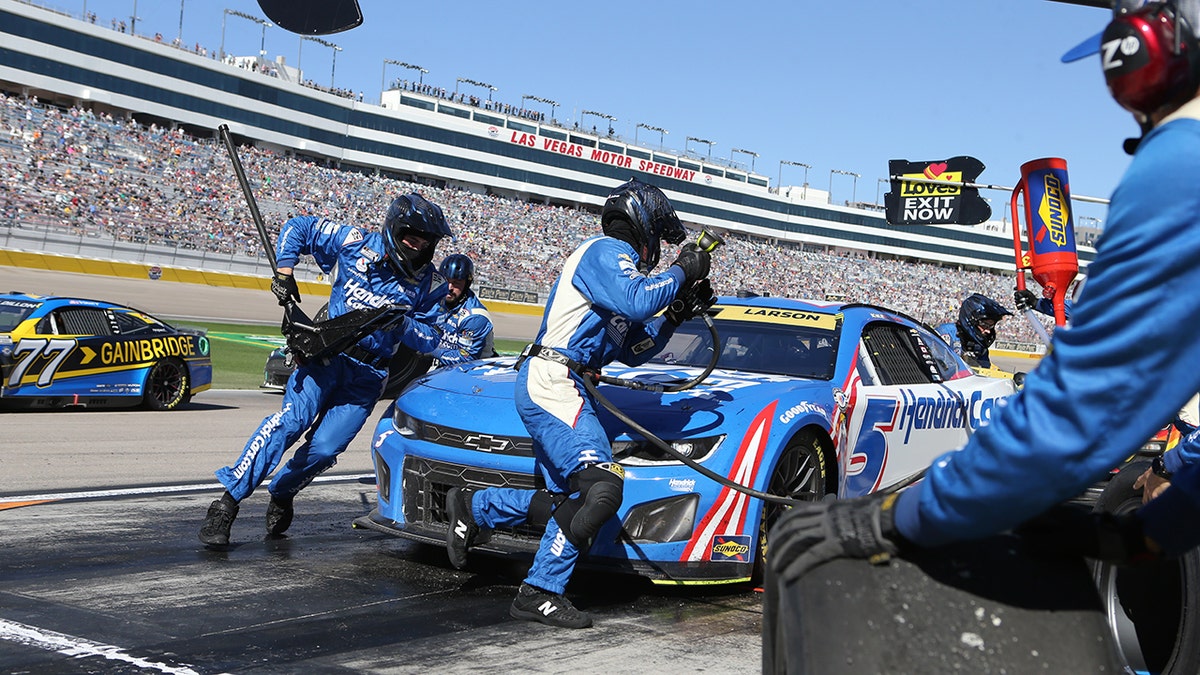 NASCAR STAR BUBBA WALLACE PRAISES HIS OWN MATURITY FOR NOT HITTING SOMETHING AFTER FRUSTRATING RACE
Bell was fifth after the race and currently sits on the outside, two points behind Denny Hamlin.
"I don't know what else I could have done," Bell said. "I feel like it was my moment. It was my moment to get to the final four and I didn't capture it. It would have been nice to lock me in."
It was Larson's fourth victory of the season.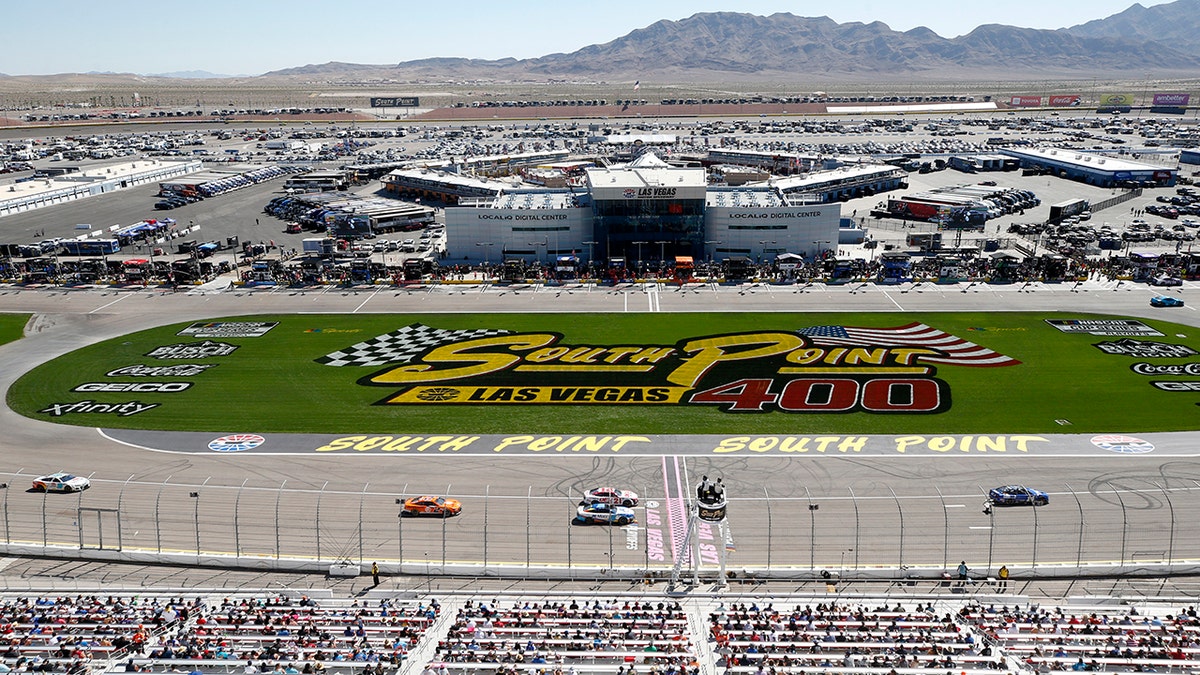 CLICK HERE TO GET THE FOX NEWS APP
William Byron, Martin Truex Jr. and Hamlin currently round out the top four. Tyler Reddick, Ryan Blaney and Chris Buescher round out the top eight spots.
The Associated Press contributed to this report.