White House National Security Council spokesman John Kirby said Sunday that the United States was "actively trying" to locate the hostages taken in Gaza and would "not rule anything out" regarding the U.S. effort.
On "Fox News Sunday," host Shannon Bream asked Kirby if U.S. special operations forces would step in to physically assist in the hostage recovery.
"There are no plans or intentions to put American troops on the ground to fight in this fight between Israel and Hamas," Kirby said.
"We are actively trying to find out where they are," Kirby said of the Americans taken hostage. "We don't even know exactly how many. We know of a small handful, but there could be more than we think. They could be in different groups. They could be moved around. I think you can understand. I hope everyone can understand "We are going to be careful what we say publicly about our efforts to bring these hostages home. Secretary Blinken is currently in the region and traveling. I can tell you that this is one of his priorities. We're working on this literally by the hour, but we're not going to advance where we are in terms of political operations since we don't necessarily have all the information we need to try to get them home.
In light of what appeared to be a reluctance to send U.S. forces to the Gaza Strip, Bream wondered whether the United States might ever consider sending personnel to get involved.
"Would you absolutely exclude the possibility of any American forces being present on the ground? » asked Bream.
ISRAEL-HAMAS WAR: US SPECIAL OPERATIONS PERSONNEL ON THE GROUND AS AUSTIN ENGAGES INTELLIGENCE ASSISTANCE
"What I will not do is rule anything out when it comes to bringing our hostages home," Kirby said. "We're working on it literally hour by hour. But again, for you to develop specific policy options, you need to have a lot more contextual information than we have now. And we're working on that."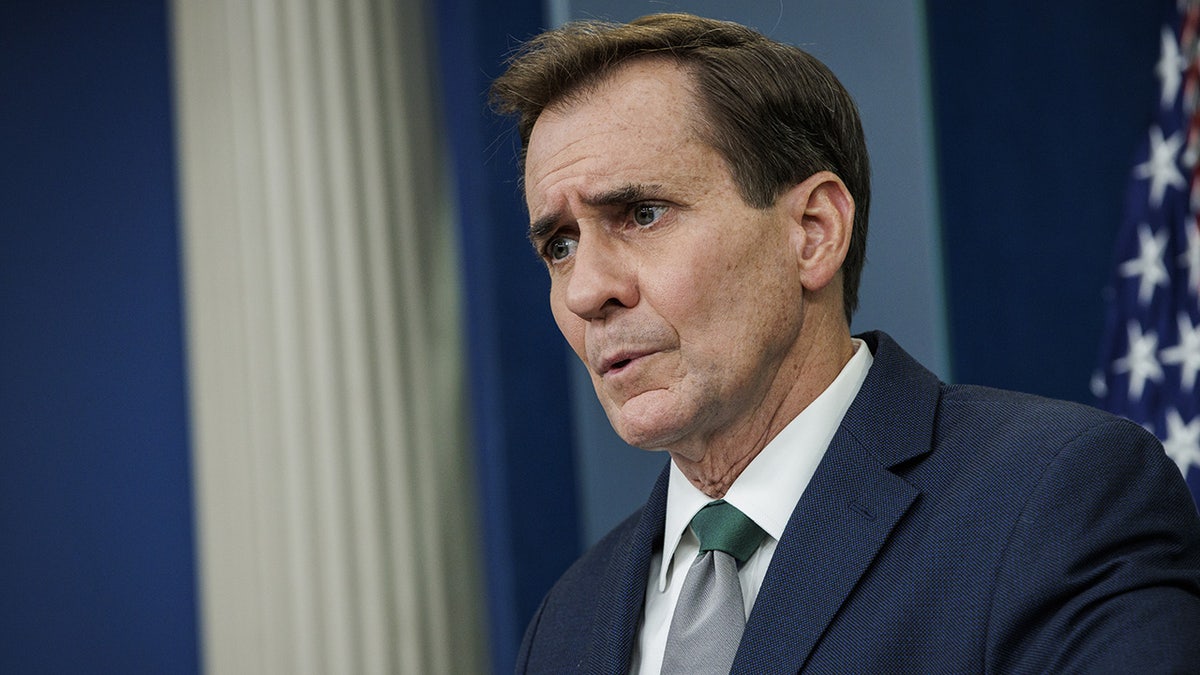 Kirby said rescuing American hostages remains at the top of President Biden's priority list.
"Nothing is more important to him than the safety and security of Americans held hostage abroad and we will not stop until we can return them to their families," he added.
Secretary of State Antony Blinken will return to Israel this week after completing a frantic six-country race across Arab countries aimed at preventing the war between Israel and Hamas from triggering a broader regional conflict. The State Department announced Blinken's plan to visit Israel on Monday – his second visit in five days – as America's top diplomat arrived in Cairo on Sunday for talks with Egyptian President Abdel Fattah el-Sissi. It was the last of Blinken's meetings with Arab leaders, amid the growing likelihood of an Israeli ground offensive on Gaza.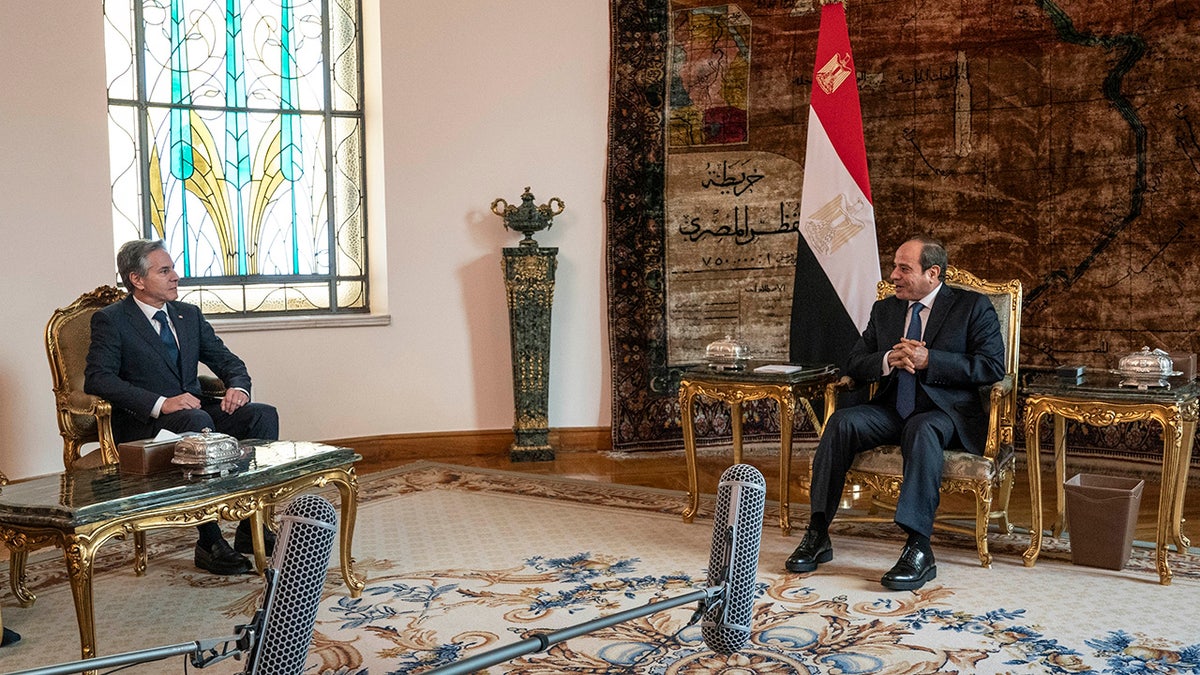 ISRAELI HERO K-9 UNIT CREDITS RESCUE OF MORE THAN 200 CIVILIANS DURING HAMAS TERROR ATTACK
Kirby also said Sunday that the United States was "concerned about the potential for escalation and widening of this conflict."
"We do not want to see any actor, whether a state actor like Iran or another terrorist group like Hezbollah, expand this conflict, opening additional fronts that would distract the Israeli Defense Forces from their main fight against Hamas," he said. . "And that's why the President ordered the USS Gerald R. Ford Carrier Strike Group into the Eastern Mediterranean as a powerful message of deterrence. And that's why we also recently announced that the aircraft carrier USS Dwight D. Eisenhower and his escort ships would be deployed." heading in this direction to be available for regional deterrence operations.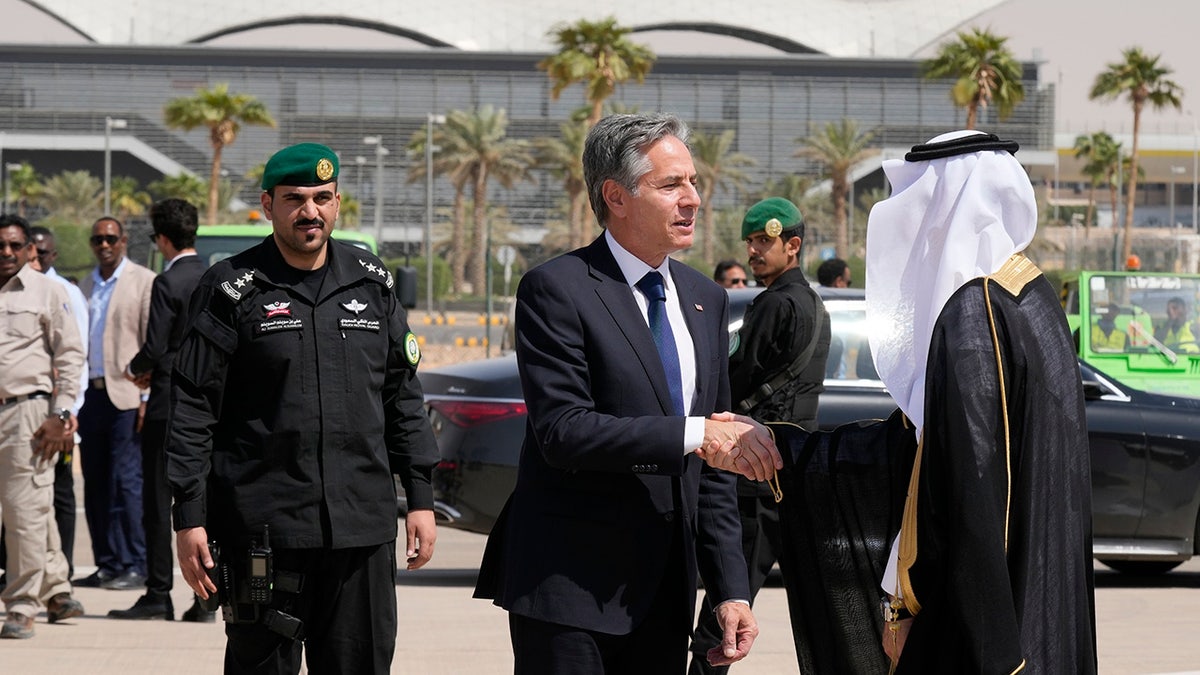 Blinken already met with Saudi Crown Prince Mohammed bin Salman in Riyadh on Sunday as the Biden administration moves to prevent a broader regional conflict.
CLICK HERE TO GET THE FOX NEWS APP
"The Secretary of State underscored the unwavering commitment of the United States to end Hamas terrorist attacks, secure the release of all hostages, and prevent the spread of the conflict. Both men affirmed their commitment "common to protect civilians and advance stability in the Middle East and beyond," State Department spokesperson Matthew Miller said in a statement following the meeting.
The Associated Press contributed to this report.