Iranian-American journalist Masih Alinejad, who survived the Islamic Republic's kidnapping and assassination plot against her, is speaking out against the brutal plan and says the country is "absolutely" behind it. Hamas's attack on Israel.
The Justice Department says Alinejad was targeted at her New York home during a Iranian-backed conspiracy to assassinate the activist for denouncing human rights violations committed by the regime, according to a previous report. Rafat Amirov, 43, of Iran, Polad Omarov, 38, of the Czech Republic and Slovenia, and Khalid Mehdiyev, 24, of Yonkers, New York, were indicted last January on charges of money laundering and murder against compensation during this incident.
"Being hated by the (barbaric) Iranian regime is an honor for me, but being targeted by the Iranian government because of my reporting was intense," Alinejad told FOX News Digital. "When you, as a journalist, challenge the foundations of a totalitarian regime like the Islamic Republic, they often resort to drastic measures to silence you, whether physically or mentally. They may plan to harm you, kidnap or even murder you and your loved ones."
Alinejad, who has been warned of 31 threats against her on American soil, has moved between different shelters for almost three years and constantly faces death threats for her anti-regime posts on social media.
OCASIO-CORTEZ STRIKES NETANYAHU FOR "SHOCKING" 2019 DECISION BANNING TLAIB AND OMAR FROM VISITTING ISRAEL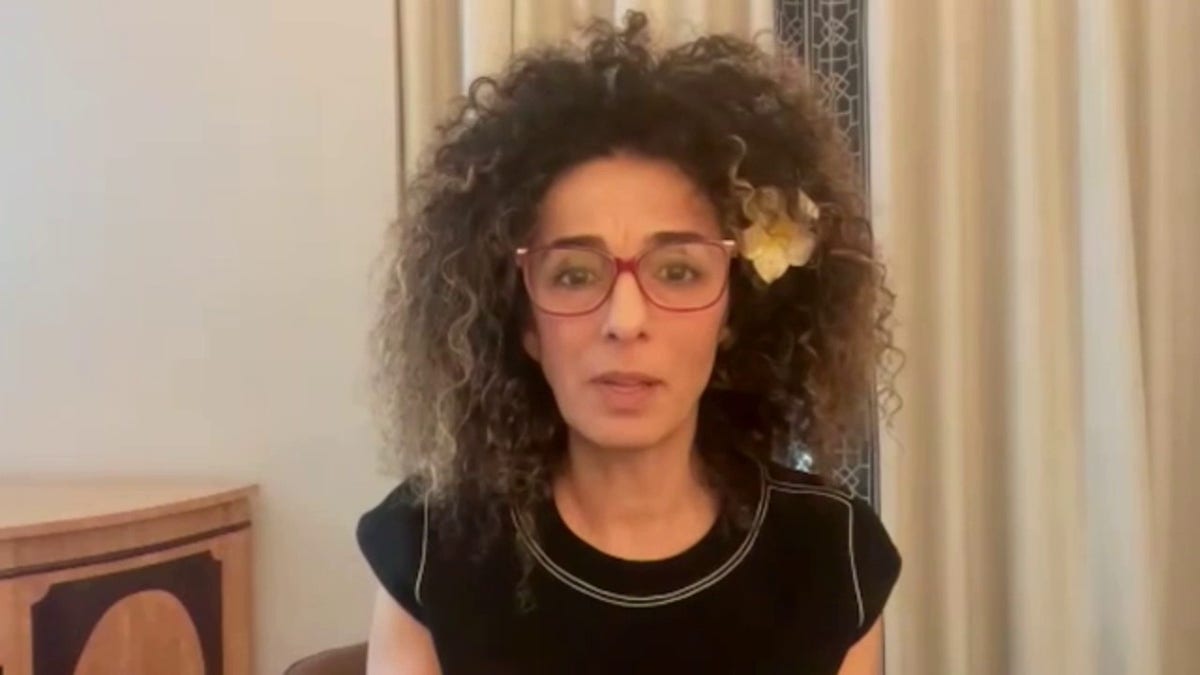 "The word 'safe' is too luxurious a luxury for me and for those of us who dare to criticize the Islamic Republic," she explained. "My life is upside down. I have no fear for my own life, but it is frightening to see that the Islamic Republic dares to defy the American government on American soil by trying to kill American citizens. Iranian officials ( ban) 80 million people from using social media, but at the same time their cyber army floods every post I make with negative comments, sends death threats, and spreads disinformation to cloud public perception. irony that American technology companies allow Iranian dictators to take advantage of freedom of speech on social media to call for the destruction of Israel and broadcast death threats against American citizens.
The activist says that groups like Hamas owe their existence to Iran, which provides them with "funding, technology, tools and ideological advice."
"Hamas and Hezbollah openly allocate their resources to the Islamic regime," she told FOX News. "However, when Western officials, such as the US Secretary of State, downplay the role of the Iranian government, it emboldens the regime and puts more lives at risk, like those in Israel. Only by directly confronting the regime responsible and holding it accountable will ensure that this issue can be resolved. Appeasing Iran and offering it billions only strengthens its aggressive position."
Alinejad, who said that Iranian regime is also responsible for the deaths of Palestinians, explained that Hamas and the Islamic Republic do not speak on behalf of the people of Iran and Palestine, who are being held "hostage" in the hands of terrorist groups.
"The Biden administration's relationship with the Iranian regime has been discouraging," she said.
"During the beginning of the women's life freedom movement in Iran, sparked by the tragic death of Jina Mahsa Amini, millions of people called for regime change. Yet the Biden administration negotiated with the regime , resulting in a $6 billion settlement. The Iranian regime, with a history of anti-American sentiments and actions, remains a threat not only to its citizens but also to the entire world, particularly the United States and Israel. Their core ideology is rooted in animosity toward Israel and America. The United States needs a definitive policy, exerting maximum pressure on Iran, supporting the Iranian people's quest for democracy and engaging with the Iranian opposition rather than the regime's lobbyists."
CLICK HERE TO GET THE FOX NEWS APP
Alinejad reiterated that a democratic Iran "would benefit not only the United States, but the entire world."
"The Iranian people are ready to make monumental changes, even at great personal risk," she explained. They envision an Iran that is not about terrorism but tourism, an Iran that sends messages of peace and friendship rather than hostility. The United States should support the aspirations of the Iranian people, impose sanctions on Iranian regime officials, and sever ties with the world. This could pave the way for a free Iran, free of terrorist groups like Hamas, Hezbollah and other evil entities supported by the Islamic Republic in regions like Iraq and Syria. »
For more news on culture, media, education, opinion and channel coverage, visit foxnews.com/media