House Minority Leader Hakeem Jeffries, D-N.Y., lashed out at the GOP nominee for House speaker following a botched vote to fill the role Tuesday.
Jeffries spoke to reporters outside the Capitol in Washington, D.C., following House Judiciary Committee Chairman Jim Jordan's attempt to muster enough votes in the House to win the presidency.
Jeffries blasted Jordan, R-Ohio, after his first vote for president failed with 20 Republican votes against him, saying the GOP presidential nominee is "the poster child for MAGA extremism" and "not one" of the respected Republicans among House Democrats.
During the discussion, Jeffries said "informal talks" were underway with some Republicans, but he would not elaborate.
JIM JORDAN LOSES IN FIRST ROUND OF HOUSE SPEAKER VOTING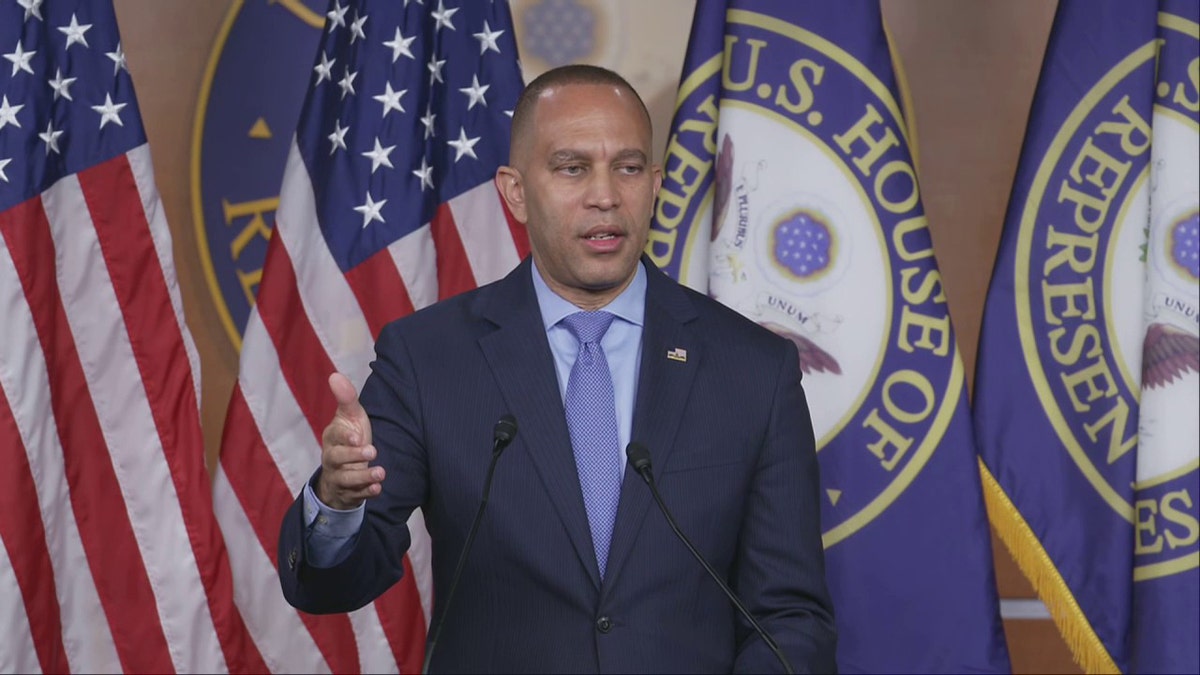 "My hope, now that it's clear that Jim Jordan doesn't have the votes to be speaker, is that these conversations will accelerate tonight," Jeffries said.
Jeffries also said that "House Democrats have made it clear" that they are "ready, willing and able to find bipartisan common ground on any issue in order to make a difference in the lives of ordinary Americans ".
"It's time to stand aside, to break away from the extremists," he said. "Enter the arena, so we can find a bipartisan path forward."
Jeffries added that "Republicans are unable to operate on their own right now" and that there are "only two paths."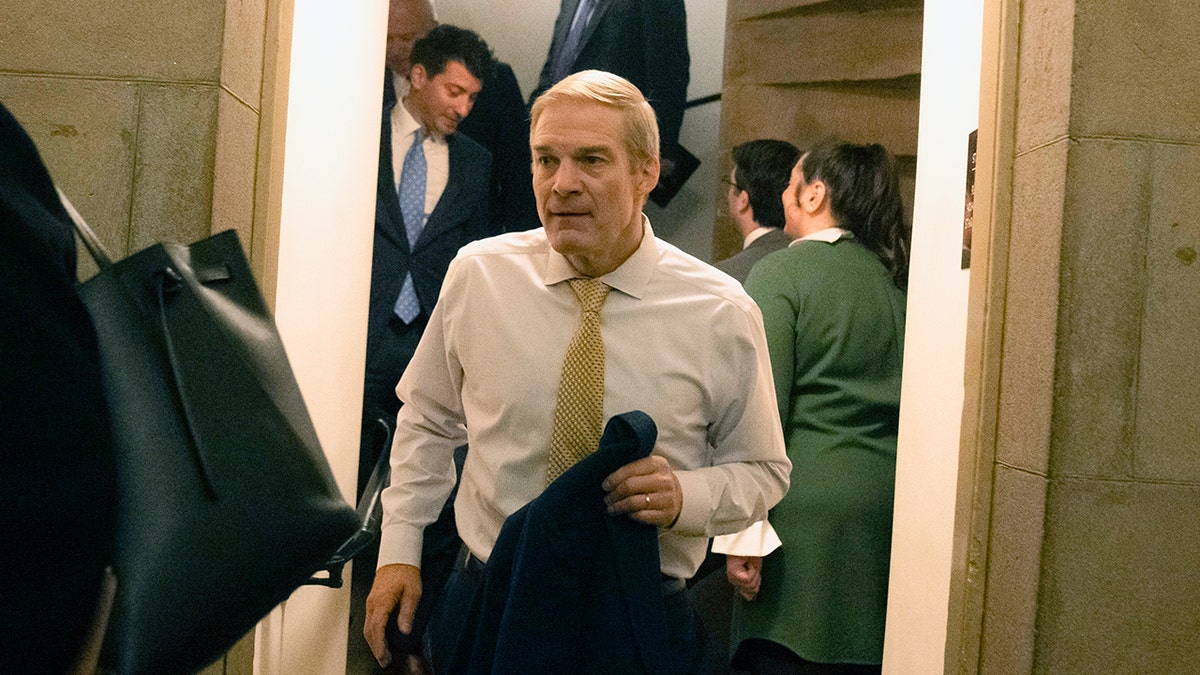 "Either you continue to kneel to the most extremist members of your conference, who are not interested in governing, or you join forces with Democrats to do the business of the American people," he said.
"All options are on the table."
Jeffries is not the only House Democrat to attack Republicans.
Rep. Eric Swalwell, Democrat of California, blasted Republicans on Twitter for the lack of a House speaker.
"Trump is in court," Swalwell wrote. "The Republicans don't have a president."
"This is always how it was going to end with these agents of chaos in charge," he continued.
Jordan lost the first-round vote to become House speaker on Tuesday after 20 Republicans joined all Democrats in rejecting his nomination.
Seven Republicans voted for Majority Leader Steve Scalise, R-La., who was the previous speaker-designate before being forced to step down due to growing opposition. Six Republican lawmakers voted for ousted former Speaker Kevin McCarthy, R-Calif., and three moderate New York Republicans voted for former Republican Rep. Lee Zeldin of New York.
Additional votes were cast for House Rules Committee Chairman Tom Cole, R-Okla.; Majority Whip Tom Emmer, R-Minn.; Rep. Mike Garcia, R-Calif.; and Rep. Thomas Massie, R-Ky.
Jordan told reporters Tuesday that he planned to hold another vote later in the day.
"We need a speaker as soon as possible so we can get back to work for the American people," he said.
CLICK HERE TO GET THE FOX NEWS APP
But there appears to be friction behind closed doors. A source close to the discussions told Fox News Digital that Jordan and Scalise met after the vote. During the meeting, Jordan asked for Scalise's support for the speaker, but Scalise was noncommittal, the source said.
A spokesperson for Scalise told Fox News Digital the report was "not accurate."
"Leader Scalise was the only candidate throughout this process who publicly stated that he would support whoever the conference nominated for president, and his position has not changed. He voted for Jim Jordan and will continue to do so." the spokesperson said.
Brooke Singman of Fox News Digital contributed to this report.