The Israel Defense Forces confiscated a large cache of weapons and supplies belonging to Hamas terrorists during the attack on Israel, the group announced Sunday.
Weapons removed from Hamas possession included rockets, grenades, rocket-propelled grenades and ammunition. The Israeli military showed labels on the weapons that it said showed the materials were produced by Hamas.
The weapons seized represent only 20% of those used by Hamas to kill Israelis, the Israeli army wrote on X, formerly known as Twitter.
All of the confiscated weapons were used in the October 7 attack on Israel, according to the Israeli military.
BLINKEN SAYS HAMAS To Blame For Foreign Nationals Can't Leave Gaza; EGYPT READY TO HELP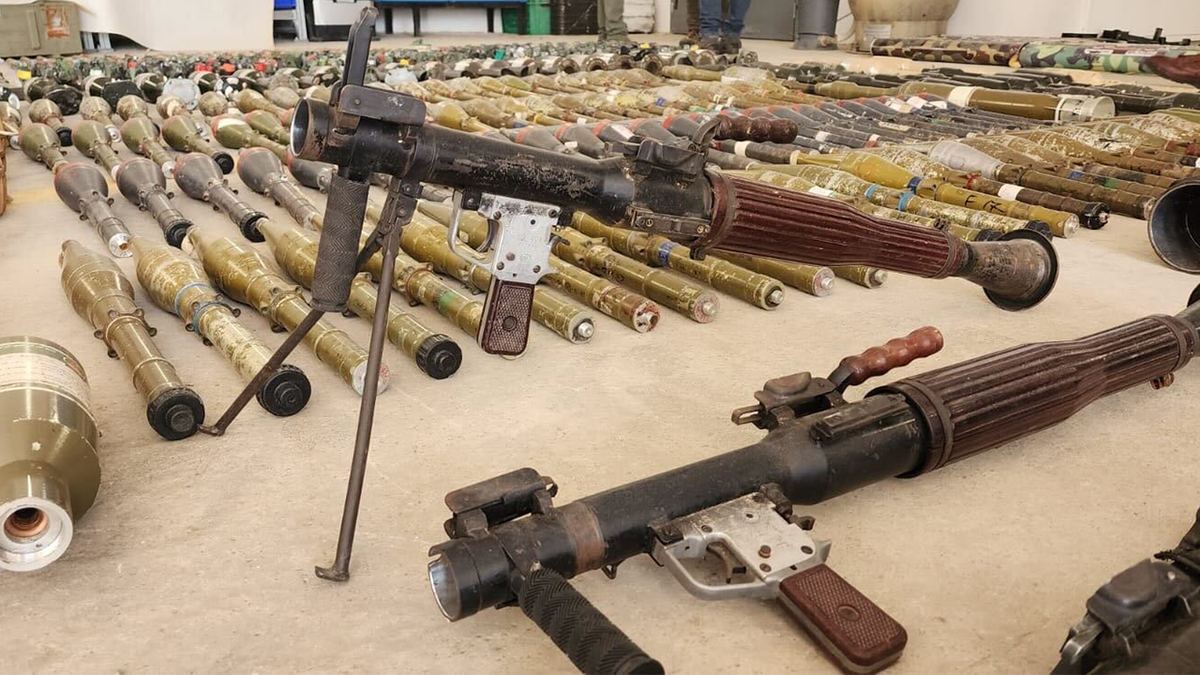 "In order to prevent further attacks, the IDF will ensure the removal of Hamas terrorist infrastructure and weapons manufacturers from Gaza," the IDF added.
More than 3,600 people have been killed since Hamas launched its biggest attack on the Jewish state in decades, drawing retaliation from Israeli forces. Thousands more were injured and many more were taken hostage by Hamas and raped, tortured and murdered.
VATICAN OFFERS TO MEDIATE ISRAEL-GAZA CONFLICT AND NEGOTIATE THE RELEASE OF HOSTAGES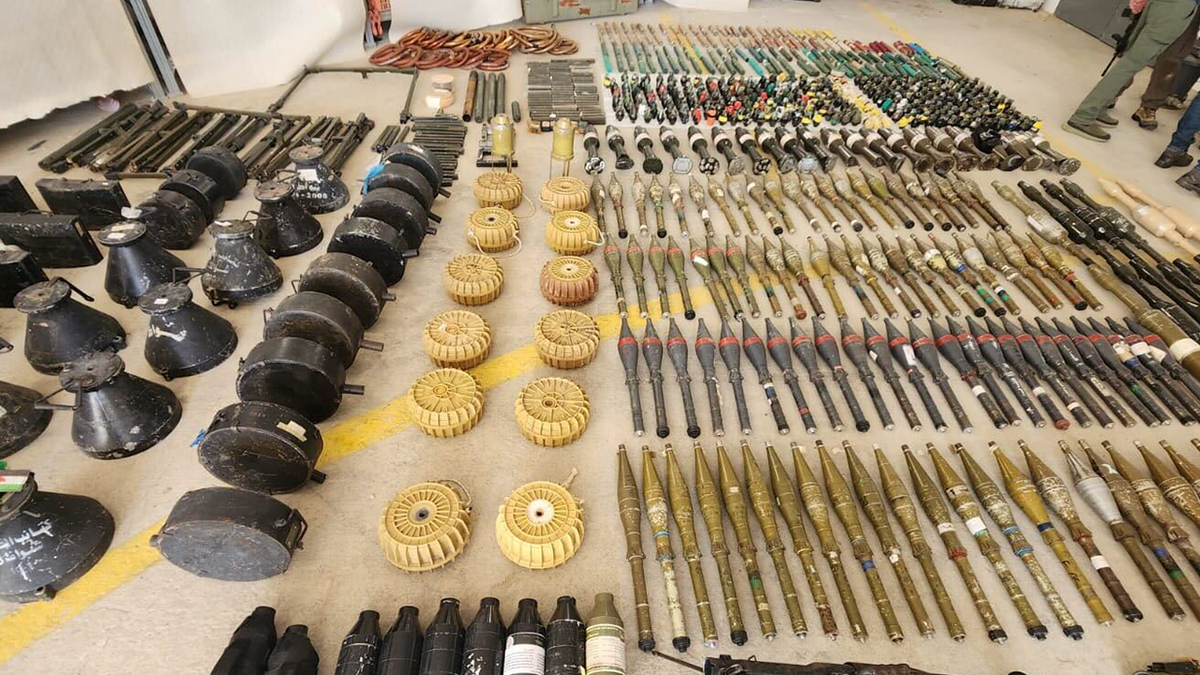 CLICK HERE TO GET THE FOX NEWS APP
The Israeli military said the large amount of medical equipment, food and other supplies found in Hamas' possession is evidence that the terror group was prepared for long-term conflict.
Hundreds of documents and certificates, as well as hundreds of cell phones, other means of communication and cameras used by Hamas were also confiscated.