The New York Giants had a scary moment in Wednesday's practice when tight end Tommy Sweeney collapsed mid-session.
Doctors and coaches came to check on the Giants tight end, before he was finally transported off the training ground. The Giants later said the 28-year-old was in "stable" condition.
Team officials called the incident a "medical event," saying Sweeney was "under the care of medical professionals at the Giants' athletic training facility."
CLICK HERE FOR MORE SPORTS COVERAGE AT FOXNEWS.COM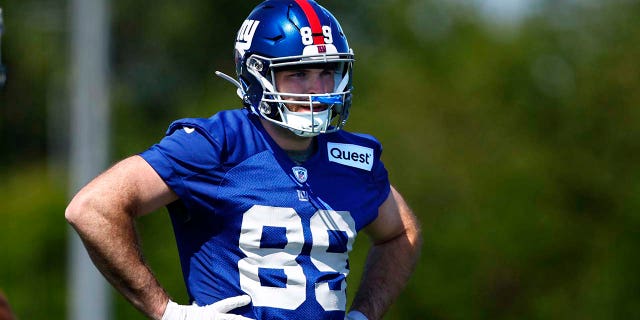 Giants quarterback Daniel Jones said seeing Sweeney down and needing medical attention "was extremely scary".
"You never want to see that on the court," Jones said.
THE JETS' AARON RODGERS IS EXPECTED TO PLAY IN THE FINAL PRESEASON GAME AGAINST. GIANTS: REPORTS
Sweeney was drafted by the Buffalo Bills in the seventh round in 2019.
He injured his foot in July 2020 and was placed on the physically unable to perform (PUP) list. He was transferred to the reserve/COVID-19 list in October 2020 before finally returning to the PUP list following a diagnosis of myocarditis.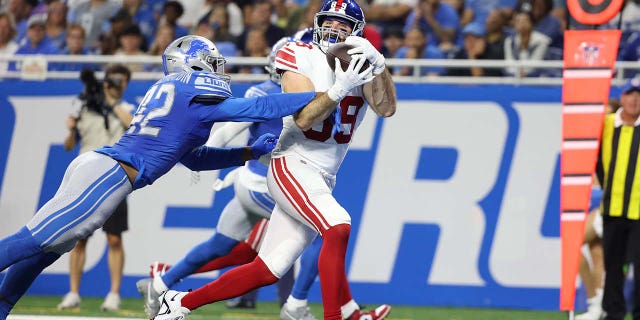 Sweeney was cleared to return to play the following offseason and appeared in 18 games, including three starts, with the Bills in 2021 and 2022 before signing with the Giants in free agency in March.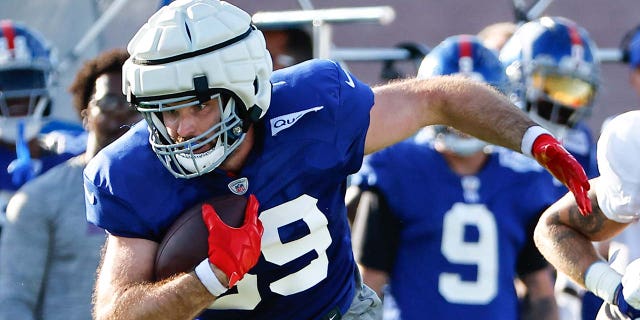 In New York, he reunited with Giants coach Brian Daboll. Daboll was the Bills' offensive coordinator before taking over head coaching duties for the Giants.
CLICK HERE TO GET THE FOX NEWS APP
It was not immediately clear if there is a connection between Sweeney's medical history and Wednesday's episode.
The Associated Press contributed to this report.