California Governor Gavin Newsom was filmed running over a Chinese child while playing a basketball game during his trip to the country.
The short clip, shared by RNC Research, an arm of the Republican National Committee, shows the California governor showing off his ball-handling skills before driving toward the basket and driving through one of the kids who were trying to defend him .
Newsom and the young boy can be seen falling to the ground, with the governor wrapping him in a bear hug and playfully patting his back as they get back up.
NEWSOM'S TRIP TO CHINA RECALLS RUMBLINGS OF A 'SHADOW CAMPAIGN' AS CRISES MULTIPLY UNDER BIDEN'S WATCH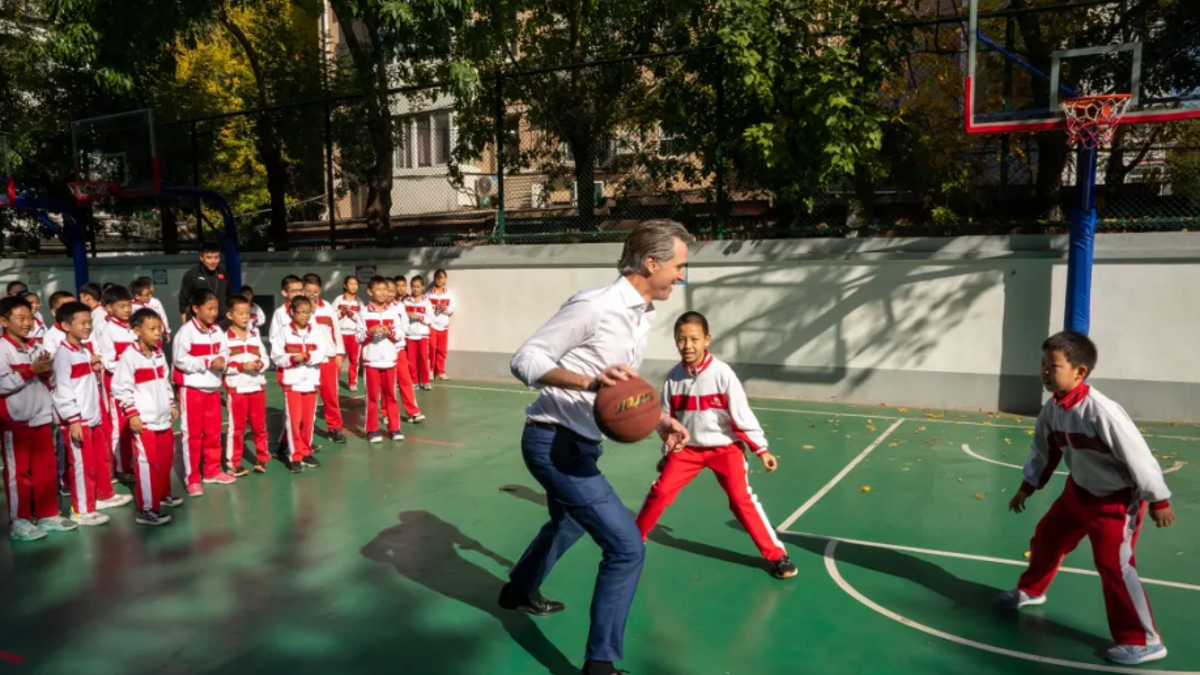 A spokesperson for Newsom's office told Fox News Digital that the incident occurred while the governor was at the Yuying School, a public school in Beijing, where he went to "see farm-to-school programs and other agricultural science programs in China."
The accident occurred during Newsom's week-long trip to China, where the California governor met with Chinese leader Xi Jinping in Beijing on Wednesday. Newsom told reporters earlier this week that the purpose of the trip was to "turn the page, renew our friendship and reengage on fundamental, foundational issues that will determine our collective faith in the future."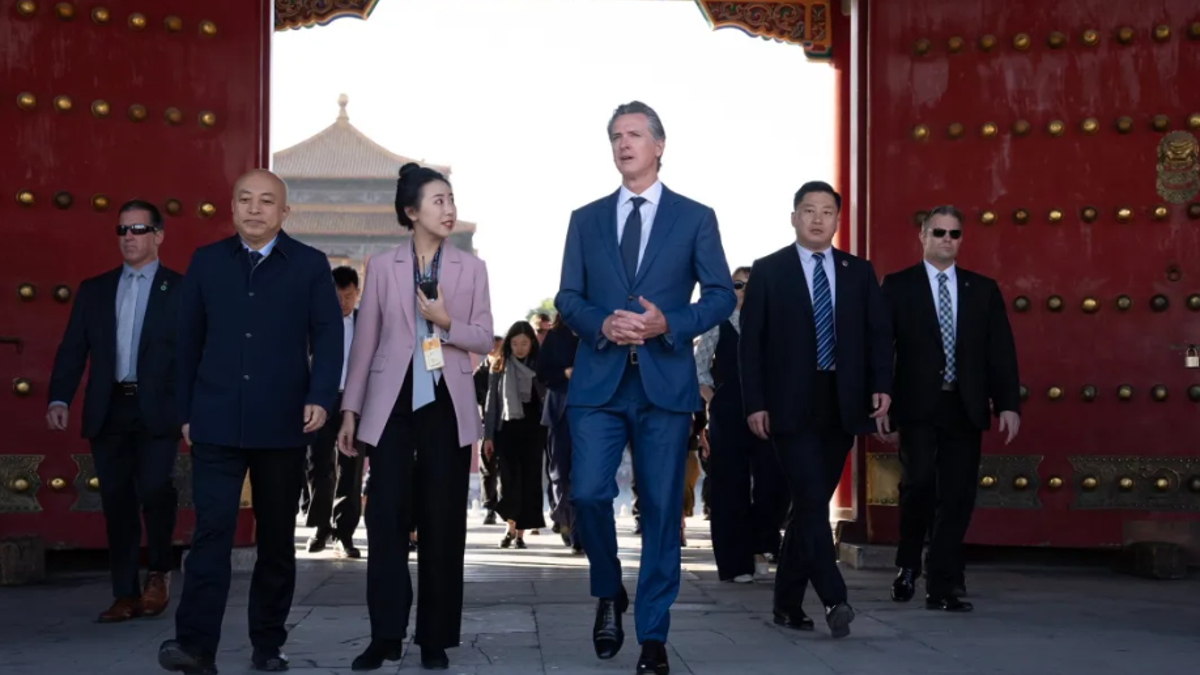 CLICK HERE FOR MORE NEWS FROM US
In a press conference after the meeting, Newsom said he and Xi discussed ways to "accelerate our progress on climate in a meaningful and substantial way," according to a CBS News report.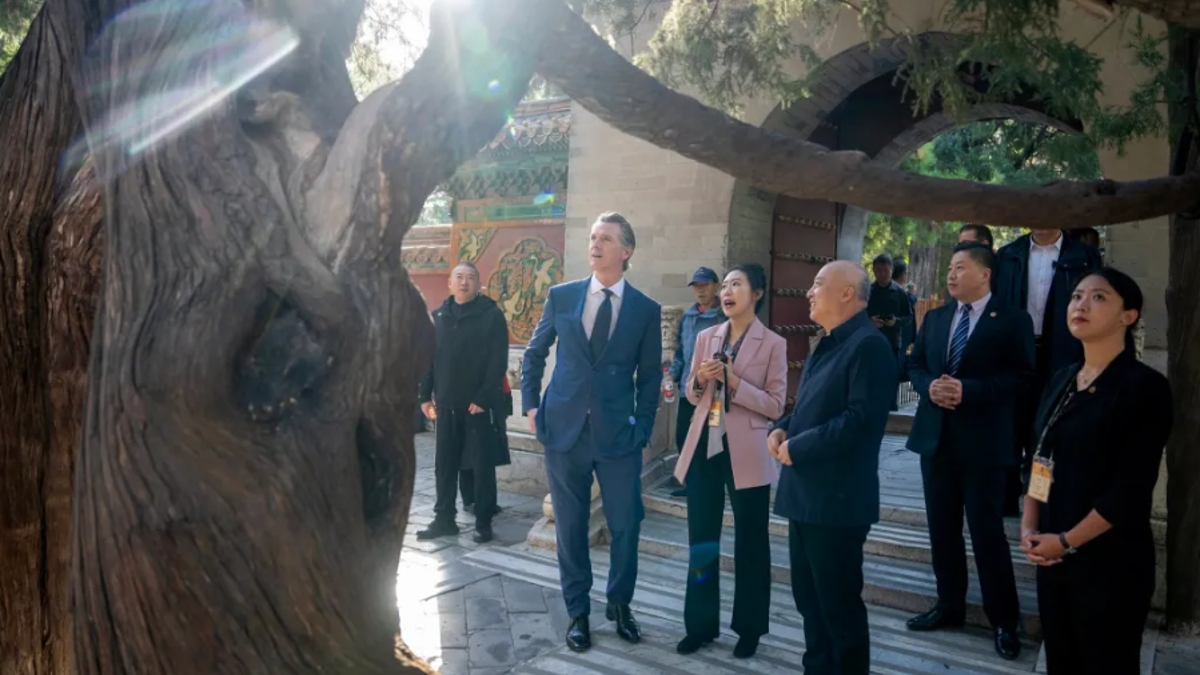 CLICK HERE TO GET THE FOX NEWS APP
The leaders are also discussing fentanyl, Newsom said, a drug blamed for the deaths of thousands in the United States and often trafficked to North America from China.