If Philadelphia Eagles fans thought Sunday night was a Super Bowl preview, they're probably excited for what's to come.
The Birds wore down the Miami Dolphins, shutting down their crazy offense en route to a 31-17 victory.
The first half was all Philly as Dallas Goedert and Jalen Hurts both scored on top of a strong Eagles defense, but Tyreek Hill's 27-yard touchdown run late in the half gave a little of life to the Dolphins and made it a 17-10 game.
CLICK HERE FOR MORE SPORTS COVERAGE ON FOXNEWS.COM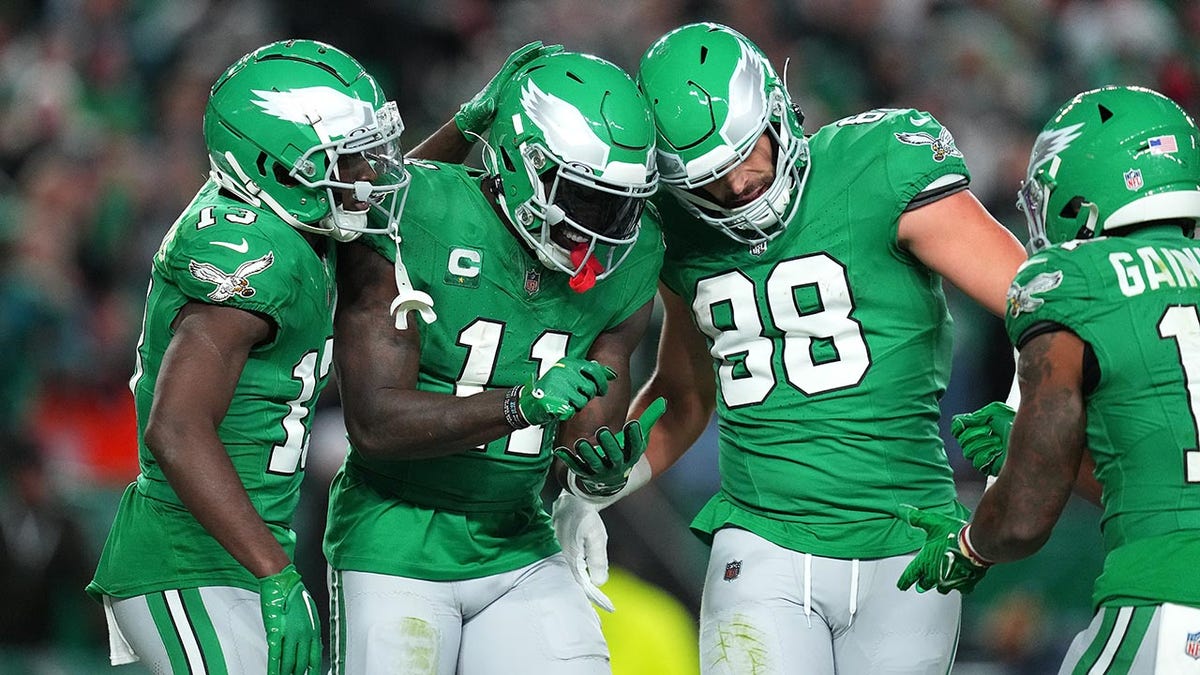 The Eagles defense forced a turnover on downs with the help of a missed penalty, but as the saying goes: the ball doesn't lie.
On the first play, when they got the ball back, Hurts threw a pick-six and the PAT tied the game. Philly responded with an eight-play drive that ended with a 14-yard score to AJ Brown, giving the Birds a lead of seven with 15 seconds left in the third.
Early in the fourth, Tua Tagovailoa threw an interception when Miami was threatening. After the pick, the Eagles faced two fourth-and-ones in their own territory – of course, they went for their Tush Push and were 2 for 2. Hurts then threw a 42-yard pass to Brown and Kenny Gainwell ran rushed into the end zone to make it a two-touchdown game with 4:46 left.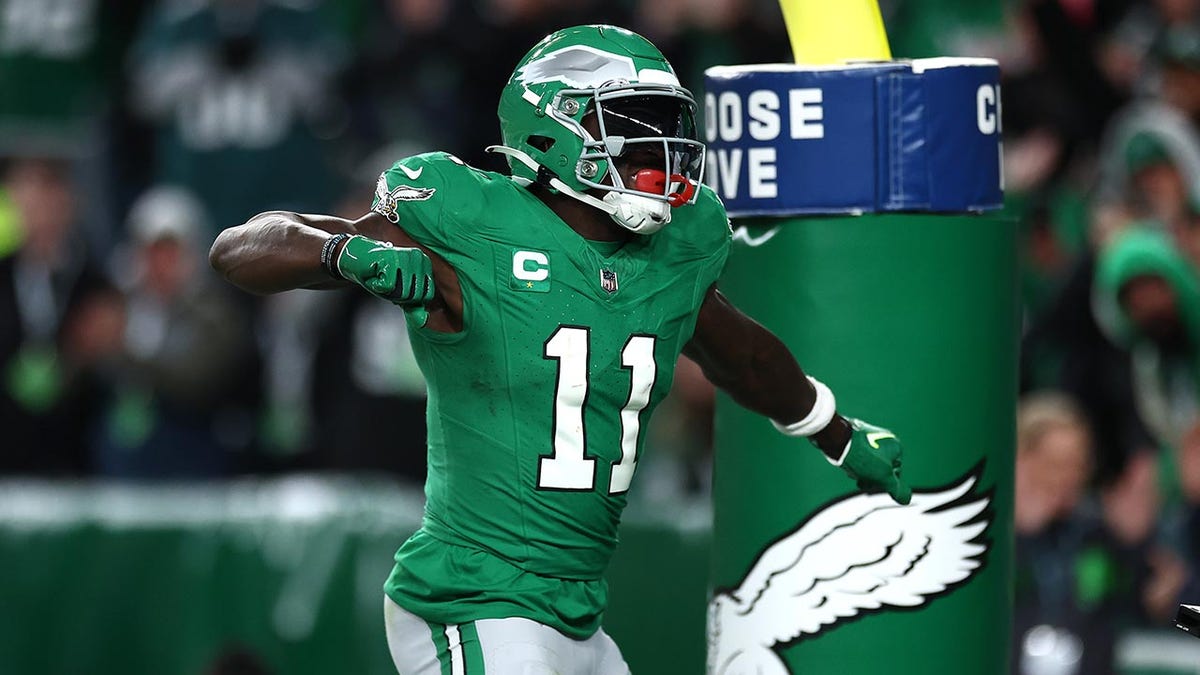 The Eagles held the Dolphins offense scoreless in the second half. Their 10 offensive points are their lowest total in a game this season – it's also the fewest points they've scored all-time. first half This year.
RAPPER BLUEFACE TURNED PRIVATE RAMS GAME SUITE INTO PERSONAL STRIP CLUB, THEN PROPOSES TO GIRLFRIEND
Sunday's game marked the first time the former Alabama quarterbacks faced each other in the NFL — Tagovailoa replaced Hurts in the 2018 national championship, and Hurts ended up transferring to Oklahoma.
Hurts won that battle, however, throwing for 279 yards on 23-of-31 passing, while Brown racked up 10 receptions for 137 yards.
Tagovailoa went 23-for-32 for 216 yards, and Raheem Mostert was held to just 45 rushing yards on his nine carries.
Philly now improves to 6-1 after losing its first game of the season last week, while Miami fell to 5-2.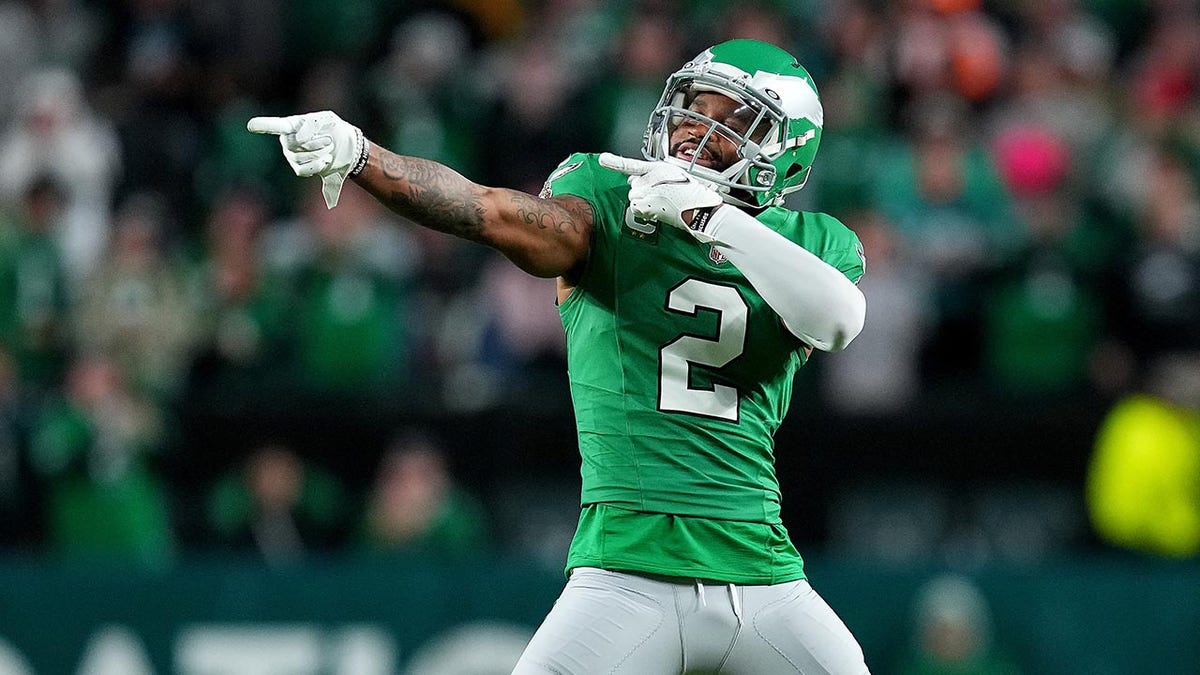 CLICK HERE TO GET THE FOX NEWS APP
The Eagles will travel to Washington to face the Commanders next weekend and the Dolphins will host the New England Patriots.