A baby was born amid an evacuation of hundreds of patients at a local hospital in Los Angeles, California during unprecedented tropical storm Hilary.
Amid the chaos, Adventist Health White Memorial President John Raffoul told a press conference Tuesday that a baby was born during the evacuation process. Medical staff used battery-operated flashlights to safely deliver a healthy baby.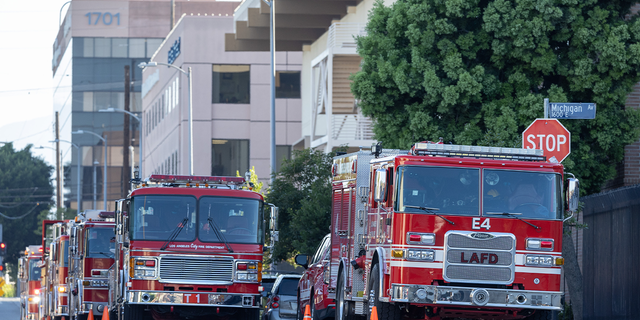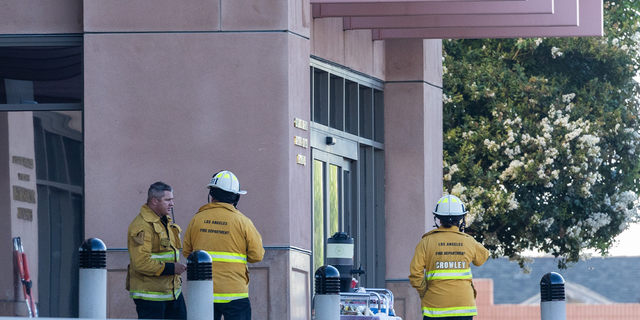 Firefighters told FOX 11 the mother and baby are doing well and are getting the care they need.
The Los Angeles Fire Department said in a news release that the specialty care center at White Memorial Hospital as of 11:45 p.m. Monday suffered a complete outage due to Tropical Storm Hilary, forcing authorities to evacuate hundreds of patients.
HURRICANE HILARY EVACUATION WARNINGS ISSUED IN CALIFORNIA AS STORM EXPECTED TO CAUSE 'CATASTROPHIC' FLOODS
The department said authorities evacuated 241 patients from neonatal intensive care, OB/GYN and rehabilitation units. The department said 28 of the patients were considered in intensive care at the time of evacuation.
"One of the issues we've had with having a complete blackout here is no lights. So no visibility," said LAFD Captain Cody Weireter. "We didn't have working elevators, so paramedics had to help patients who were in critical condition not put their lives at risk in the stairwells and get them to receive ambulances. "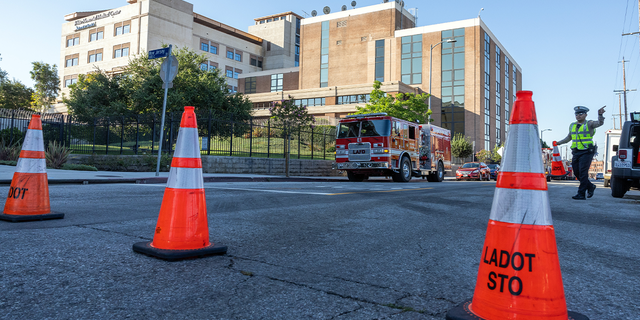 Paramedics and firefighters worked in tandem to help 241 patients at the 6-storey hospital which was plunged into darkness.
CALIFORNIA FOOTBALL FIELD FLOODED BY TROPICAL STORM HILARY HAMMERS REGION
As elevators were unavailable, authorities used specially designed "stair chairs", stretchers and panels to manually lower patients down stairwells while maintaining life-saving measures.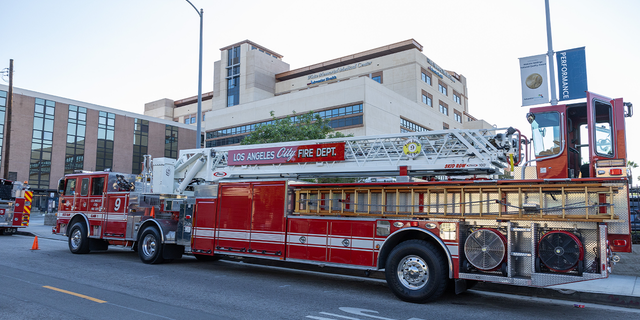 Raffoul explained that they experienced an outage at the hospital's main campus at 3 a.m. on Sunday August 20 as the powerful storm hit the area and the three backup generators kicked in. Unfortunately, the generators broke down overnight.
CLICK HERE TO GET THE FOX NEWS APP
Officials said as of 6:30 a.m. Tuesday, officials said they had safely evacuated all 28 critical patients, including 17 pediatric patients and 11 adult patients, from the hospital and transferred the 241 non-critical patients to surrounding hospitals. .