A California man was placed on bail on Wednesday amid federal charges that he stole more than $1.8 million worth of jewelry, clothing and accessories from victims at a Beverly Hills hotel, then sold the goods in Florida.
Jobson Marangoni De Castro, 37, was arrested Monday at Los Angeles International Airport and charged with interstate transportation of stolen property, the Justice Department announced Thursday.
Federal prosecutors said De Castro drove to the Peninsula Beverly Hills on an Uber on May 10 and stole six suitcases from two Brazilian citizens who were in town for a fashion event. The day before, De Castro allegedly ate at the hotel bar and charged his meal to the room where the victims were.
They told authorities they did not know him, federal prosecutors said.
WOMAN MISSING BY SHOT, ABDUCTED IN 'RANDOM TARGETED' ATTACK AT PARK FOUND DEAD: POLICE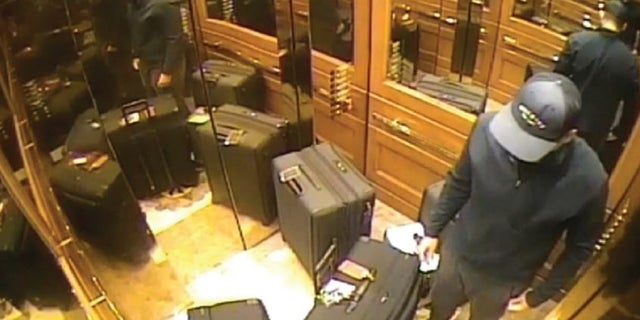 De Castro, a Brazilian citizen permanently residing in the United States, reportedly went to the hotel and tricked a hotel employee into giving him their room key. When he entered, one of the victims was not there but the other was sleeping, so De Castro left, prosecutors said.
He drove to and from the hotel that day using Uber, authorities said. On another trip, the victims were away and De Castro left their room with the suitcases, authorities said. Footage shows him inside a hotel elevator with the bags, according to a federal complaint.
MASSACHUSETTS USPS FACTIER STOLEN DELIVERING MAIL IN NEIGHBORHOOD, TEENS ARRESTED
The stolen suitcases contained jewelry, clothing and accessories worth more than $1.8 million, authorities said. On May 17, De Castro reportedly traveled to Miami and messaged a potential buyer on Instagram.
He told the buyer he wanted to sell the jewelry and the luxury watch, but he had the paperwork for the items because he found them in a box belonging to his late mother, the DOJ said. The buyer wired him $50,000 and De Castro took the stolen items to the buyer's store in Miami, authorities said.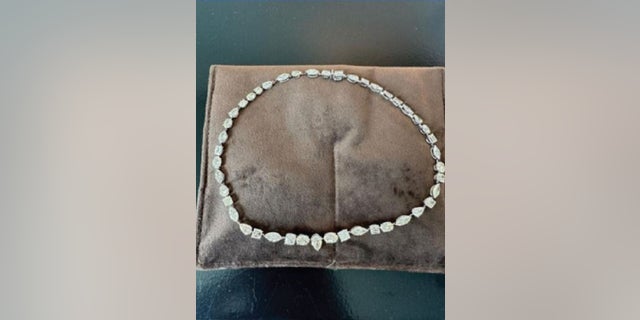 He told the buyer his name was "Jobs Marangoni," the same name he used for his Uber account, according to the complaint.
CLICK HERE TO GET THE FOX NEWS APP
Items stolen included five Tumi suitcases worth approximately $5,000; $1,000 Rimowa carry-on bag; a Flavia Vetorasso diamond necklace worth $200,000; a Chopard L'Heure du Diamant watch worth $89,400; a $14,000 white Chanel dress, other clothes and shoes worth $285,000, jewelry and a passport.
Investigators were able to track De Castro's movements on the day of the robberies using GPS data from his Uber trips. Also, one of the suitcases had two AirTags inside. During their investigation, authorities learned that De Castro was being investigated for another robbery at the Beverly Wilshire Hotel.