Oakland Athletics pitcher Trevor May announced his retirement from baseball Monday and ripped into his former team's owner as the organization begins planning its move to Las Vegas.
John Fisher has angered fans in recent seasons over the team's low payroll, and things reached a boiling point when it was revealed he intended to join the team just a little further east. Fans came out in force and protested the decision, imploring Fisher to "sell the team."
CLICK HERE FOR MORE SPORTS COVERAGE ON FOXNEWS.COM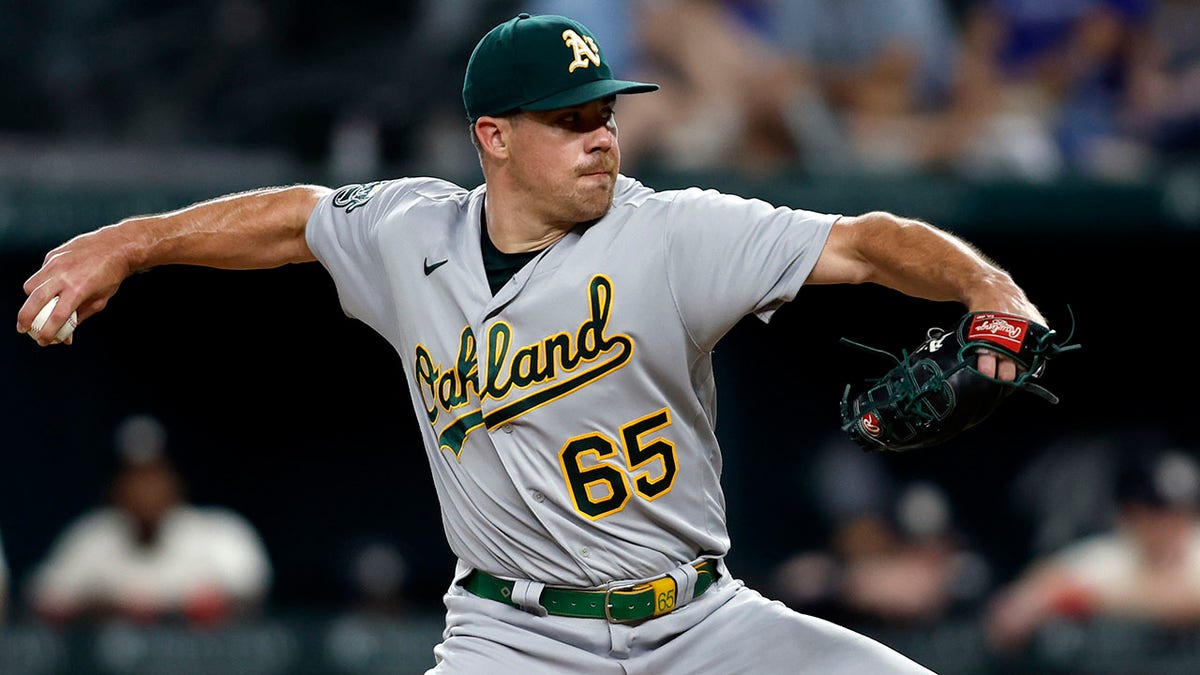 May appeared on a Twitch stream and didn't mince her words.
"Sell the team, man. I tried to get a 'Sell' jersey. It didn't come fast enough. Sell it, man. Let's have someone who actually takes pride in the things that "He owns, owns something. There are actually people who care about gambling. Let them do it. Take mom and dad's money somewhere else, idiot," he said, making a reference to Fisher's parents who founded Gap.
"If you want to be a greedy asshole, own it. There's nothing weaker than being afraid of cameras. … Do what you're going to do, bro. No matter what, you're a billionaire, they exist, you have all this power, you shouldn't have any because you didn't deserve it, but anyway, it doesn't matter.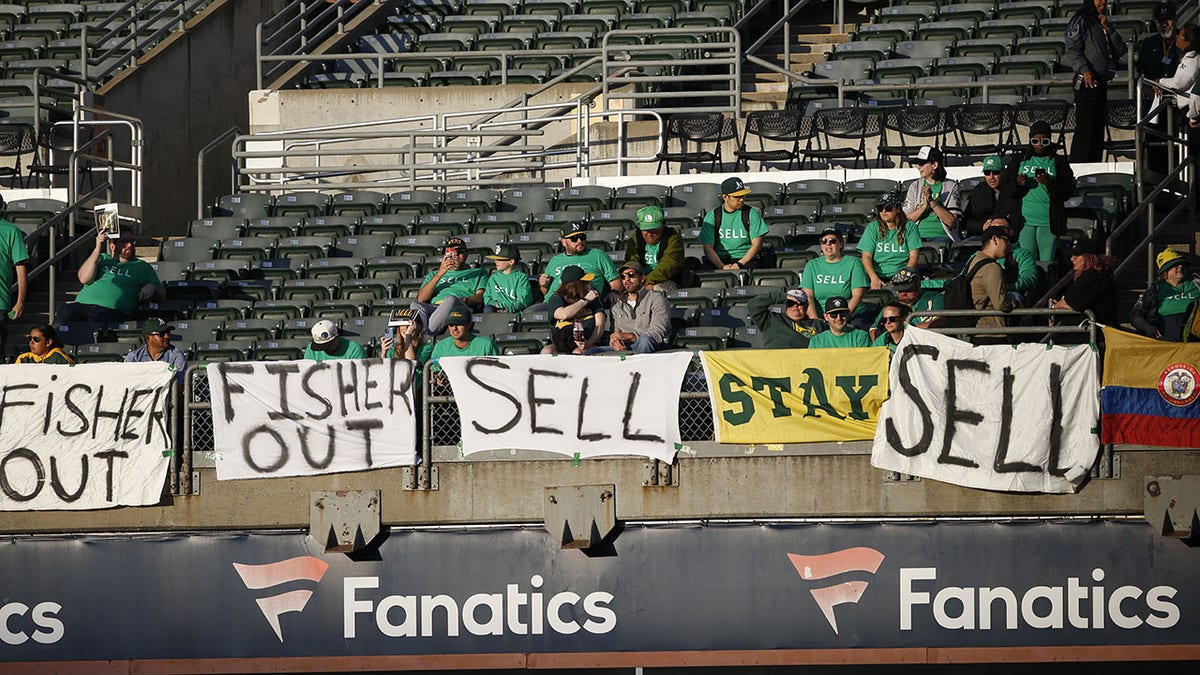 PHILLIES USE HOME RUN BALL TO TAKE NLCS GAME 1 OVER THE DIAMONDBACKS
"That's how it is. The reality is, you've been given everything you've got. And now you're too soft to take responsibility for everything you do."
Fisher told the Las Vegas Journal-Review in August that he had not considered selling the team and claimed he lost millions.
"We will lose $40 million this year and in previous years, including COVID, when the losses were greater, but we lost $175 million," he told the newspaper.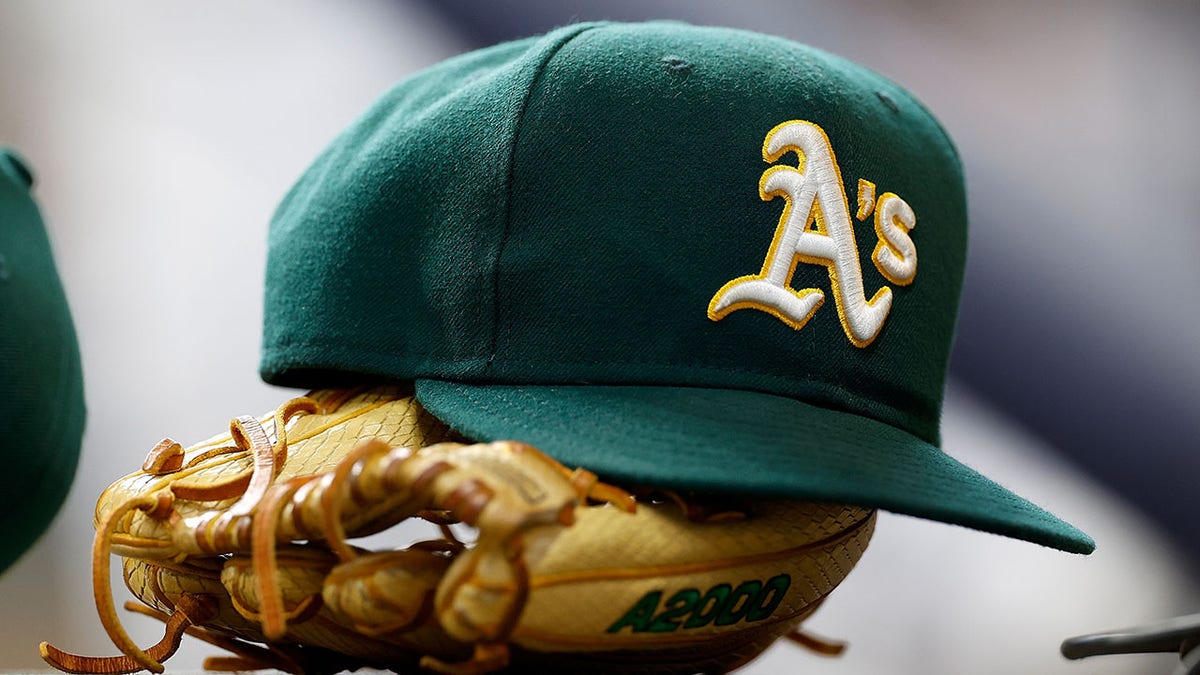 CLICK HERE TO GET THE FOX NEWS APP
The team finished 50-112 this year.